The Best 8 Video Capture Software Out There
We all, at some point in our lives, will find ourselves needing to use video capture software. Over the years, these incredibly useful apps have given us the ability to record our computer screens for creating tutorials and how-to videos, recording online videos, capturing gameplay or even recording Skype meetings. Many of these programs strive to be versatile and easy to use while offering exceptional video quality. Yet there are hundreds of these programs that claim to be number one.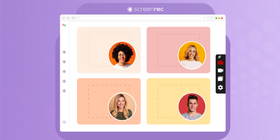 Well, we've decided to put them to the test. Taking a close look at the most popular screen recorders, we've analyzed each one based on a series of qualifications and capabilities.
| | | | | | | |
| --- | --- | --- | --- | --- | --- | --- |
| | Easy to use? | Free? | Multi-Platform? | Easy Sharing? | HD Recording? | Mic and Audio Capture? |
| ScreenRec | | | | | | |
| OBS | | | | | | |
| Windows 10 Game Bar | | | | | | |
| ScreenFlow | | | | | | |
| Debut Video Capture | | | | | | |
| Screencast-o-Matic | | | | | | |
| Jing | | | | | | |
| Camtasia | | | | | | |
Here's a deep look at the best 8 video capture software for any system.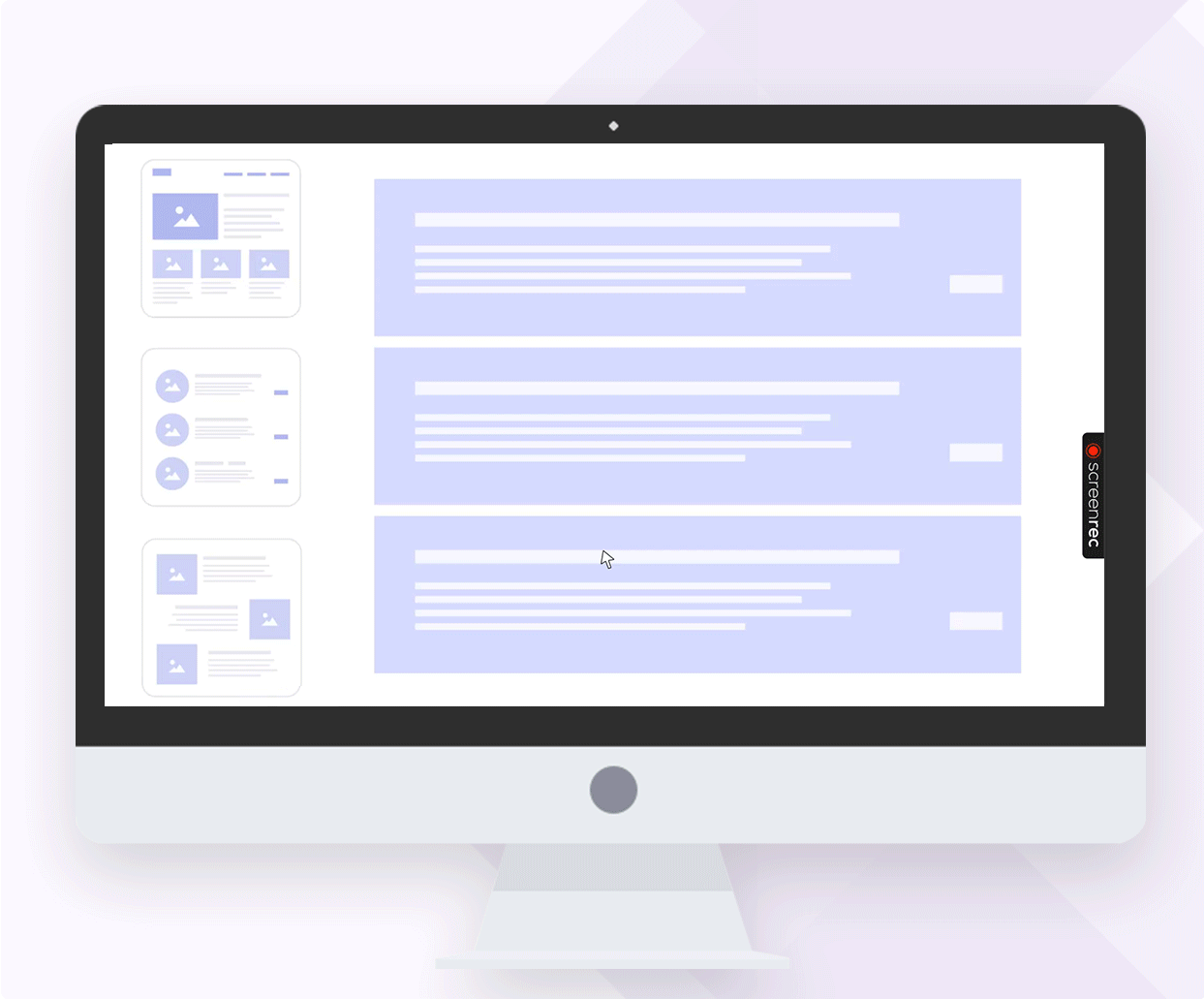 ScreenRec is without a doubt the best video capture software that you can download for free for Windows and Linux. This lightweight video recording software allows you to record HD video for an unlimited amount of time with both microphone and computer audio. With the quick press of a hotkey, you can select any area on your screen (including the full screen) and begin recording.
Once finished, a private sharing link is instantly created and copied to your clipboard, all while the MP4 video file is automatically uploaded to your free private cloud storage. With no watermarks or limitations of any kind, ScreenRec is the type of real-time recording software that is perfect for any use
Pros
Instant private sharing link
No limitations or watermarks
Free cloud account for automatic, instant, and private upload
HD recording in high frame rates (up to 150 fps)
Cons
No video editing features
Available for
Windows and Linux (Mac download coming soon)
Pricing
Free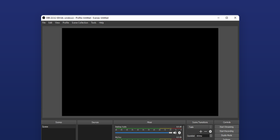 If you want a deeply involved, yet incredibly powerful free video capture software and editor, it's worth giving OBS a try. It allows you to customize just about every aspect of screen recording and video editing. This video recording software with sound output configuration to video manipulation makes your options seem limitless.
All of these features are great, however, OBS is a very complex application. Learning how to use all the video editing tools will take time and dedication, but once you've figured it out, you can make truly professional-looking content.
Pros
Highly customizable and powerful editing features
Versatile audio and video configuration options
Cons
Abundant features make OBS incredibly complex and difficult to navigate
Videos saved in FLV format only
No easy sharing or direct uploading
Available for
Windows, Mac, and Linux
Pricing
Free
3. Windows 10 Game Barx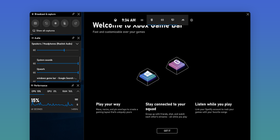 Built right into the system, the Windows 10 game bar is a free video recorder for PC that was designed with gamers in mind. With the ability to link to your Xbox account, this program is all about convenience. Unfortunately, it isn't very powerful so you'll need an outstanding computer system to create decent videos without lagging or glitching. It could do the job of a Windows 10 screen recorder if you must use a built-in app to capture videos.
Pros
Built-in with Windows 10
Shows computer performance while recording
Cons
Takes a while to open after pressing the hotkey (Windows+G)
No way to easily share or upload directly to sites
Available for
Windows
Pricing
Free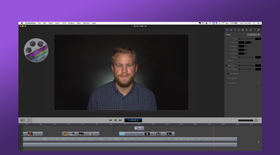 Screenflow is your basic video recorder app that gives you a few editing options, allowing you to record simple, yet clean videos. It has cool features like a stock photo library, mobile recording, and music and sound integration. Unfortunately, most, if not all, of their best features are only available with the paid version.
Pros
Built-in stock photo library
Very easy editing options
Can record on iPad or iPhone
Cons
Free version is very limited
Stock library only comes with an upgraded pricing plan and must be paid for yearly
Available for
Mac
Pricing
Starting at $129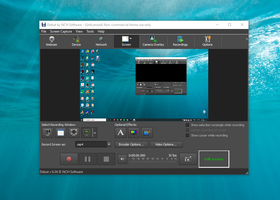 With a back-in-the-day style, Debut Video Capture attempts to make screen video recording easy. This recording utility has a decent amount of editing features like video color adjusting, multiple video format options, and video captioning, yet they can only be used while you're recording. Once the recording ends and the video is saved, you cannot apply any of the editing tools.
Pros
Can record video from external devices
Built-in color adjuster
Easily schedule recordings
Cons
Clunky interface outdated interface
Can only edit during recording
Available for
Windows and Mac
Pricing
Free or $39.95 for business use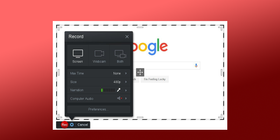 This online video recorder gives you a wide range of recording options like webcam recording and green-screen applications. Screencast-O-Matic allows you to create high-quality videos with simple editing features. Yet, in order to get the most out of this screen capture software, you'll need to opt for the paid version.
Pros
Stock Video and Images available (paid version only)
Captures webcam footage
Included green-screen tool
Cons
System audio recording only available with paid version
Free version limits recording to 15 minutes and includes a watermark
Available for
Chromebook, Mac, and Windows
Price
Free or $1.65/month
7. Jing (TechSmith Capture)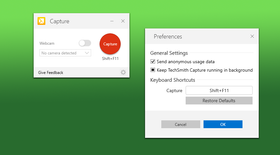 Techsmith Capture, formerly known as Jing, is a free video recording software that lets you record decent HD videos from your screen and webcam. The recordings may be high-quality, but you can only record for up to 5 minutes.
Pros
Record webcam and system audio
No watermarks
Cons
Crashes often
Can only direct share with other Techsmith programs like ScreenCast
Available for
Windows and Mac
Pricing
Free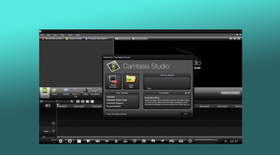 Mostly used to create tutorials, quizzes, and how-to videos, Camtasia is a great piece of screen recording software for schools and businesses. This application provides users with high-quality professional videos.
Users have access to a free music and image library that they can easily incorporate into their videos. Yet, the price clearly reflects who this app is geared towards as its staggering fee is sure to leave a dent in your wallet. If you're not an organization, we suggest using a Camtasia alternative.
Pros
E-learning features make it a great teaching tool
Free music and sound library
Can save in a wide range of video formats
Cons
Can only record mic audio if using a webcam
Very expensive
Available for
Windows and Mac
Pricing
$249
Wrap Up
Each of these apps has been downloaded thousands of times and for good reason. Whether they offer easy sharing, HD recording, or simple editing, each one has earned its rightful place on our list. But which is the best of the best video capture software? In our view, ScreenRec is the best video recorder that gives you everything you need to capture and share your screen easily. Take another look at the comparison chart and decide for yourself. Which one ticks all of your boxes and fulfills your screen recording needs?
References and Further Reading?