Top 9 Free Bandicam Alternatives For Mac, Windows, and Linux
If you've been on the lookout for a way to record your computer screen on PC, odds are, you've come across the popular recorder, Bandicam. Developed by Bandisoft, the Bandicam program is a great screen recording app for Windows 10. Unfortunately, there are no versions for Mac or Linux. With three recording modes for screen recording, game recording, and device recording, there's no doubt that Bandicam has a lot to offer.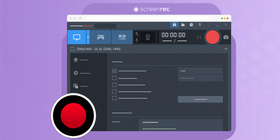 If you're not willing to pay the $39 price tag, you could use their free version. Unfortunately, the free version has both a watermark and a short recording time limit of 10 minutes. For this reason, users have been on a quest for Bandicam free and paid alternatives. So whether you are looking for apps like Bandicam for Ubuntu, Mac, or Windows 10, we got you covered.
See our top three picks in the video below, have a look at the table for more Bandicam alternatives and read the article for an in-depth comparison.
Apps at a Glance
| | | | | | | | |
| --- | --- | --- | --- | --- | --- | --- | --- |
| | Free | Cross Platform | Instant Sharing | Record both Mic and Computer Audio | Record in HD | Take Screenshots | Offline Recording |
| ScreenRec | | | | | | | |
| iSpring Cam Prom | | | | | | | |
| OBS | | | | | | | |
| Simple Screen Recorder | | | | | | | |
| record MyDesktop | | | | | | | |
| Freeseer | | | | | | | |
| QuickTime | | | | | | | |
| Apowersoft | | | | | | | |
| Camtasia | | | | | | | |
Bandicam Alternatives for Windows
If you want a free Bandicam alternative that makes light work out of screen recording, then ScreenRec is what you're looking for. ScreenRec does something no other screen recorder or screen capture app does; it offers truly instant and private sharing. The moment you finish recording, ScreenRec produces a shareable private link in real time and automatically copies it to your clipboard. This way, anyone you share the link with can view your video whenever they're ready.
This lightweight video capture software does some serious heavy lifting because it's one of the few HD screen recorders that can record in 4k @ 150fps. It's also one of the few free screen recorders that can capture your screen and system audio, while recording your mic, too.
Originally developed for Windows, ScreenRec has a Linux version and a Mac version on the way.
ScreenRec is one of the few no lag screen recorders that is absolutely free with no limitations. Meaning no recording limits, no watermarks, no non-commercial stipulations, and no need for upgrades. Whether you want to record video tutorials, streaming video, screen activity or something else, ScreenRec can do it.
Best Features:
Instant private link sharing
No limitations like watermarks or limited recording time
Free cloud storage
Price: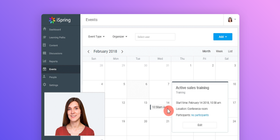 Most people have heard of iSpring as the all-in-one course creator solution. But did you know they also have a free screen recording utility? iSpring Free Cam is a simple recorder that offers basic editing and direct upload to YouTube. It doesn't have high-end features like HD recording, instant sharing, and you can't take screenshots, but if you're after creating a quick easy video of your PC screen, then this will work just fine.
Best Features:
Basic video editing
Upload directly to YouTube
Price: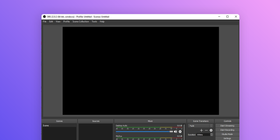 OBS is like the Terminator of screen recorders. This heavy piece of equipment (figuratively speaking, of course) is jam-packed with dozens of screen recording options and editing features, and, because it's open-source, that list of capabilities seem endless. From audio and video configurations, scene creations, deep video editing, and more, no other system will give you the level of customizability that OBS studio does.
Please understand, however, that OBS is not for beginners. Think of it like a commercial airplane pilot attempting to fly a space rocket… disastrous. Luckily there are tons of OBS tutorials out there to help you get the hang of it. If you do decide to embark on this treacherous journey, you won't be disappointed.
Best Features:
In-depth video editing
Fully customizable
Price:
Bandicam Alternatives for Linux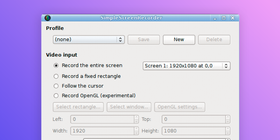 Linux users are probably well aware of SimpleScreenRecorder and it's amazing reliability. Back when screen recording options for Ubuntu were limited, users were out of luck when it came to finding programs like Bandicam. That is until SimpleScreenRecorder came along.
This app, designed by Maarten Baert, was created to be something incredibly simple for users which would include a basic interface with easy drop-down menu options for a bit of configuration. It may not have fancy features like mouse effects, but it's easy, free, and works when you want it to. That's good enough for us.
Best Features:
Customizable video and audio input
Surprisingly reliable on outdated systems
Price: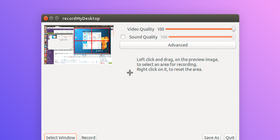 recordMyDesktop is a Linux screen recording app for people who want absolute simplicity. Why? Because it records your screen, allows you to adjust video and sound quality with a slide bar, and gives you a simple highlighting feature. These three things pretty much make this app what it is.
The user interface is straightforward and simple, making this app an easy-to-use alternative to Bandicam. You may run into a bit of trouble when you need to record audio as you'll need to do it through ALSA, OSS, or the JACK audio server. But if you're a die-hard Linux user, this shouldn't be too difficult and can enjoy all the benefits of recording with recordMyDesktop.
Best Features:
Simple video and audio configuration (a basic toggle to preview effect)
Separated in two parts: a command line tool and an interface with two frontends
Price: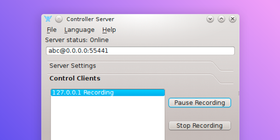 If you're a Linux user and you're recording your screen for business purposes, like recording a presentation or creating a tutorial video, then Freeseer is worth giving a try. Besides the screen recording mode, it also lets you stream your desktop live. It has all the right features for a presentation creator, and that's essentially what it is.
While it records your screen with ease, you can also use it to plan your presentations by creating "talks" (speaking points that you'll cover as you record), record yourself giving the presentation, and then streaming it. It would be helpful if instant sharing were available, but there are so many good features, that's something we can look past.
Best Features:
Simple yet perfectly built for presentation creation
Fully customizable with custom plugins
Price:
Bandicam Alternatives for Mac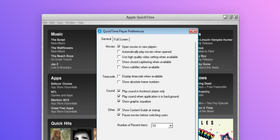 Almost everyone is familiar QuickTime. Remember back in the day when it used to be on Windows? Well now it is exclusive to MacOS but it's still doing what it does best, playing movies, recording them, and editing the recording.
With a nice modern interface, QuickTime keeps things sleek and simple. You may not be able to share instantly, but at least you can record and save your videos easily on the local hard drive.
Best Features:
Comes with MacOS so no need for downloading
Easy simple editing like trim and split
Price: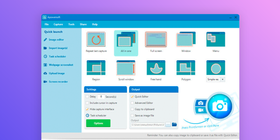 Apowersoft is a good Bandicam Mac alternative. They have many similarities in that they both have a paid and free version, in which the free version has limitations, while the paid version gives you an easy way to create easy yet professional-looking videos. Apowersoft's free version, however, is an online tool and can be used right from your browser. It's simple yet effective.
Best Features:
Simple annotation features
Record webcam
Price: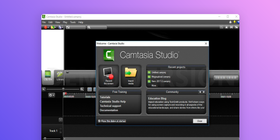 For all you business people that want to create training videos with ample editing options and, we suggest taking a look at Camtasia. Camtasa is by no means just a simple screen recorder for Mac. This all-inclusive recorder and video editor gives you everything you need to create high-quality videos The price tag might turn away individuals, but businesses and teams could certainly put this app to good use.
Unique Features:
High-end editing features for professional videos
Record video and audio from webcam simultaneously
Price:
Conclusion
If you want to veer from Bandicam, similar software like the ones listed above are the perfect alternatives. These qualities that you may be missing like no limitations, no watermarks, instant sharing, and being free can be found in ScreenRec and other alternatives. So do yourself a favor, and give these apps a try to see which Bandicam alternative is your favorite.
References and Further Reading