How To Create Professional Training Videos In 4 Simple Steps
You could say that training video content is a must-have these days. Among other things, it can help you provide excellent customer service, a memorable customer experience, an engaging virtual onboarding experience, or even help you realize your online business ideas (in case you want to publish an online course, for example). What's more, in a recent survey by Shift E-learning, 42% of companies said online learning via video has lead to increased revenue.
Whether you already have an online course website or you find yourself wandering aimlessly on the web trying to figure out how to create training videos, we'll tell you everything you need to know.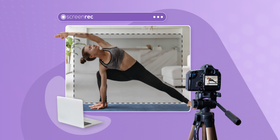 How to Create Online Training Videos
Follow these four simple steps to create training videos.
Step 1: Select a topic
You need to know exactly what you are trying to accomplish with your business training videos. Will you be teaching professional skills ? Or will you be taking the trainees through a workflow? Having a full understanding of the message and the knowledge you are trying to convey is a huge part of what makes a good e-learning course.
Step 2: Create an outline
Whether you're working on customer service training videos, employee onboarding tutorials or a software demo, creating an outline is the most critical element of the workflow. Write down your main ideas with a few minor details to back each of them. You'll use the outline later to write your script or to narrate your video.
Step 3: Write Your Script (Optional)
Scripts are especially useful when you're new to creating eLearning videos.Once you're a professional, you can speak by simply looking at the outline but, if this is your first video and it's going to be a short one, it could be a good idea to have a script. You can hire someone to record a voice-over to an audio file and then just edit the video accordingly.
Step 4: Record your camera, your computer screen or both
Now you'll want to decide whether or not you're going to record a live subject or do a screen recording.
To record a live subject, you may need to climb a steep learning curve and you'll face stiff competition on YouTube. Here is a tutorial to get you started, should you choose to go this way.
Caption: Most of the "talking head" tutorials on YouTube look like professional video productions.
On the other hand, capturing your screen is a cost-effective and easy way to get your point across with visual demonstrations. You'll avoid the need for makeup, wardrobe, and professional lighting.
If you don't have to record your face, recording your screen (or your screen and facecam) can easily be done with screencast software .
That being said, you don't need complex and expensive educational technology to record your screen. You can create effective training programs with a free screen recorder like ScreenRec (a Camtasia alternative ). ScreenRec captures screen videos quickly and it's especially useful with its ability to record audio along with a video .
Training video software
Now that you have a basic idea of the steps to take when creating training videos for work, it's time for you to gather your equipment.
If you're recording live, read this article to help you round up the necessary items.
However, assuming you've made the decision to use screen recording software to create your video, your list of items is relatively short. All you need is screen capture software and a video editor.
Here is a table to help you pick up the right programs for the job.
Equipment

Screen Recorder

Video Editor

Features

Can record audio

Can record mouse clicks

Easy private sharing

Easy publishing

Saves to cloud for backup

Free

Easy to understand

Works with various formats

Saves in various formats

Compatible with screen recorder file

Produces a small video file

Overview

We'd suggest Screenrec because it's one of the screen recording tools that has a minimal interface and is ideal for quick screen capture

ScreenRec checks all the boxes above and, what's really nice, is that it also gives you 2GB of free private cloud

A good video editing tool to consider is Lightworks.

The features include text effects, animation and graphics effects, and many other tools to add a professional polish to your training programs.

Like ScreenRec, Lightworks is also free.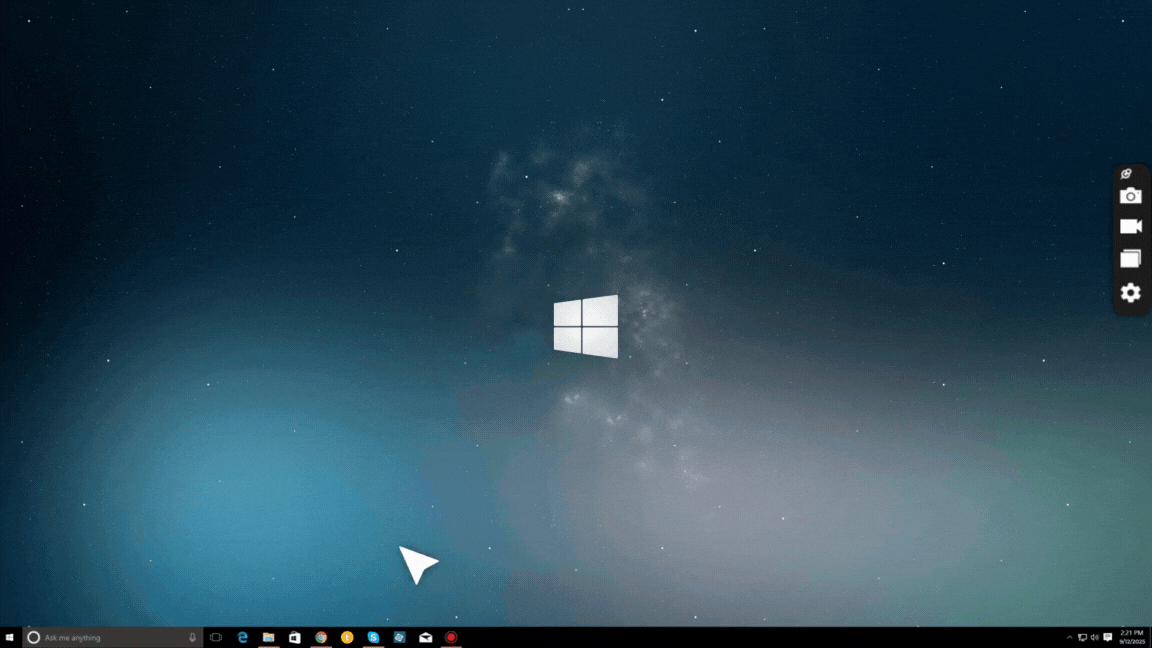 You don't really need dedicated training video software. You can use a screen capture tool + video editor.
How to Make an Instructional Video for Free
When you put ScreenRec and Lightworks together, you pretty much have the best software for creating training videos. You can record any kind of training videos with those two, e.g. make short instructional videos for YouTube or your internal eLearning platform. Here's how:
1) Download Screenrec and Lightworks .
2) Prepare your script and your slides, if any. Open Screenrec and hit Alt-S or click the Record button (it looks like a video camera).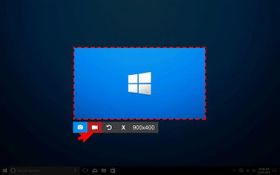 3) Click the microphone icon to use your built-in microphone for narration. Once you've finished recording, click the stop button.
4) Use Lightworks to add music and make awesome edits. We recommend exporting your tutorial in the .mp4 format as it is compatible with almost all modern devices. Before uploading your video, be sure to use a thumbnail creator to design a click-worthy thumbnail.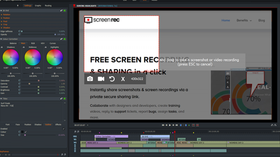 5) Upload the ready video file to YouTube, Google Drive or a private video sharing platform .
And you're all done! Easy Peasy!
Examples of effective training videos
How to can create video tutorials that your students will want to watch? Let's have a look at what others are doing! We've cherry-picked some of the best examples and tips for effective training videos.
1) Screen recording
Like we said earlier, the easiest way to create video lessons is to use screen capture software and that's why it's the focus of our article. This type of setup is especially suitable for customer service videos. Here's an example.
2) Powerpoint training videos
If you have Microsoft Powerpoint 2010 or later, you can use it to capture your screen while narrating a series of slides. Here's how to create a training video with PowerPoint and here's how to create animated videos with it. Keep in mind, though, that this will only work within PowerPoint. You won't be able to record other apps running on your computer and you won't be able to record your computer audio.
3) Kinetic (moving) text
Text that flies and flashes throughout the video can keep things exciting throughout the training session.
4) Story-driven with people
Have you ever seen that guy on TV who can remember a list of 200+ items by creating a story around those items?
That same technique applies here. People tend to remember a large amount of information more successfully when it's being given in the form of a story. Videos that feature characters and plots may help your audience retain the information.
This article goes into more detailed about story-based training videos. And here is a video that features storytelling.
5) Infographics
Infographics are animated visuals that are made up of blurbs of information. Here is an infographics-based video to get an idea of what they look like and how they work.
Conclusion
If you take away one thing from this article, let it be this: Keep it simple.
Whether you want to create staff training videos, customer service videos or an online course, don't get bogged down in instructional design. Just prepare an outline and, potentially, a script, and record your screen. That's the quickest and easiest way to create training videos.
In terms of authoring tools, we recommend ScreenRec and Lightworks because both are free and come with more than enough features. ScreenRec has a friendly interface and, unlike Powerpoint, it can record your microphone and computer audio . Even though Lightworks requires a bit of learning before you can operate it with ease, it's still one of the most powerful free editors available.
Frequently Asked Questions
You need a business video hosting platform which allows you to protect your content from thieves and monetize it if you want. We'd suggest StramingVideoProvider.
A training video delivers information to the viewer with the purpose of educating them on a certain topic or skill in a simple and entertaining way. Simply put, you watch a training video to see how to do a particular thing. Nowadays, creating training videos is a simple, yet engaging and effective way to share knowledge with others. For example, instead of typing a long-winded email, you can record your screen to teach your co-worker how to do something.
PowerPoint 2013 as well as PowerPoint 2016 have a screen recording feature. You can start it by selecting the 'Insert' tab after opening the program, going to the 'Media' section and selecting the 'Screen recording' option. With the PowerPoint screen recording feature you can either capture a particular area or the entire screen. The next step is to save your video as a file on your computer.
References and Further Reading?