Top 10 Camtasia Studio Alternatives
As we step into a new decade, it's time we bring our apps with us. That includes screen capture apps. We've been using the same old software like Camtasia from TechSmith, an e-learning app that lets you create training videos and presentations. It's about time we test out some of the best Camtasia alternatives to start the decade off right.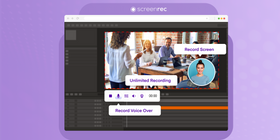 Is Camtasia Free?
To answer simply, no Camtasia is not free. However, you can make use of their free trial.
How Much Does It Cost?
For individuals users, Camtasia costs a whopping $249. This doesn't include maintenance, which is sold separately at $49.75.
Comparison Table
Easy to use?

Record Screen?

Record Voice Over?

Cloud Recording?

Video Editing?

Instant Sharing?

Recording Time

Video Formats

OS

ScreenRec & InVideo

Unlimited

Any FFmpg format

Windows
Mac
Linux

OBS

Unlimited

FLV
MP4

Windows
Mac
Linux

EZ Vid

45 minutes

WMV

Windows

Fraps

30 seconds

AVI

Windows

Bandicam

10 minutes

MP4
AVI

Windows

Camstudio

As much as your disk space allows

AVI

Windows

Movavi Video Suite

Unlimited

MOV
MP4
WMV
AVI

Windows
Mac

FFSplit

Unlimited

FLV
MKV
MP4

Windows

Icecream

5 minutes

WEBM

Windows
Mac
Android

ScreenFlow

Unlimited

MOV
MP4

Mac
The Best Camtasia Alternatives
This is the best duo since Batman and Robin. Together, ScreenRec and InVideo work as one of the best Camtasia free alternatives (when you need both screen recording and video editing).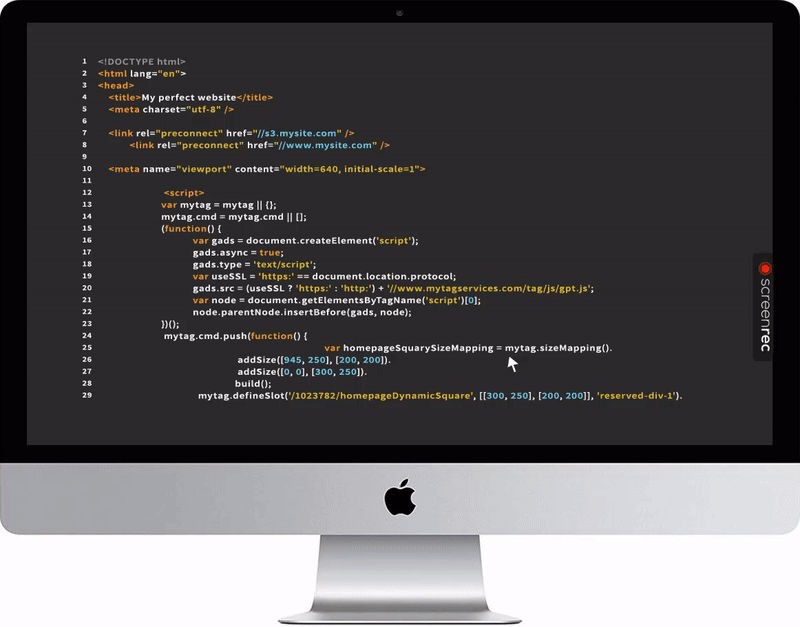 ScreenRec is a simple yet powerful screen recording software that allows you to record your screen in full HD and take & edit screenshots with the use of a simple hotkey (ALT-S). The moment you finish capturing, your pics or vids are automatically backed up to the cloud. Plus, a unique sharing link is created and copied to your clipboard to allow you to share your videos anywhere.
When you want to edit videos, InVideo is your best bet. This online software can easily be called world's easiest video creation platform. It helps marketers, entrepreneurs, agencies, and alternative tiny businesses to make professional-looking videos with ease.
InVideo's mission is to turn video creation into something simple and frictionless and we think they have achieved it! This video editor enables you to turn your ideas into gold-standard videos in mins, even if you've never edited a video before. The app features 4,000+ fully customizable templates covering every major use-case or industry + pre-built elements in such as CTAs, stickers, and overlays + an in-built library of 3M+ stock images, video clips, and music to make sure your videos look out of this world. It also offers an automatic text-to-video feature that you can use to make videos for your articles and posts. Best of all, there is a free plan (no watermarks!) and the premium plan costs just $10/mo. With ScreenRec, it's the perfect pairing!
Pricing:
Free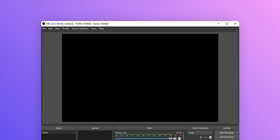 OBS is an open-source video recording app. OBS is popularly known for the dozens of features jam-packed into a relatively simple user interface (for its category, at least). The editing tools include color correction, sophisticated audio mixer and EQ, and, of course, computer screen and audio capture. OBS is definitely better than Camtasia Studio with it's more powerful editing capabilities while being free.
However, OBS has a steep learning curve as its many of the editing features are difficult to learn and get used to, and even a bit overwhelming. Luckily, there are many video tutorials available to help set you off on the right foot.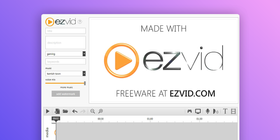 EZVid is a great app to use when recording video tutorials. Allowing you to record your screen, webcam, and voice simultaneously, your videos will be YouTube ready, the moment you finish recording. It also has video editing tools that cover the basics like cutting, splicing, audio mixing, and screen drawing.
The only issue with EZVid is that you cannot export your video files. Your only option is to upload them directly to YouTube, which may not be ideal for private presentations.
Pricing:
Free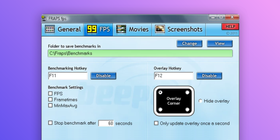 Used mostly by gamers, Fraps is a pretty awesome screen recorder and screenshot tool that allows you to record your videos up to 7680×4800. It even allows you to perform benchmarks.
Your screenshots are automatically named and timestamped. Although this is a high-quality app, it's a bit outdated. There hasn't been much maintenance or updates on the app, and there is no tech support available besides online forums and videos. Nonetheless, Fraps can still hang with the best of them.
Pricing:
Free or $37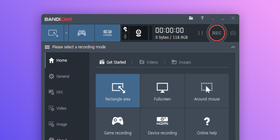 One of the exclusive Camtasia alternatives for Windows, Bandicam is a powerful tool for presenters to use for eLearning videos. With real-time drawing and mouse effects, creating tutorials with Bandicam is simple. Like EZ Vid, you can record your webcam along with your screen and mic.
Though, unlike EZVid, you can export your videos as MP4 or AVI files. The biggest issue with the free version is that you can only record 10 minutes of video and it leaves a pretty noticeable watermark. If you like Bandicam but this constraint doesn't work for you, check out our list of apps like Bandicam.
Pricing:
Free or $39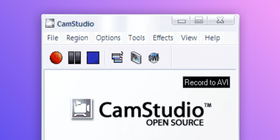 If you want a very simple screen recording app that gives you basic features without burdening you with bells and whistles, that would be Camstudio. This completely free tool allows you to easily record your computer screen with the advantage of webcam recording and, similar to ScreenRec, audio recording from not just a mic but your computer audio as well.
Camstudio has no problem with being basic and even simplifies its files by making its video files smaller for more convenient uploading. But if you're looking to add effects to your videos, this is probably not the app you need.
Pricing:
Free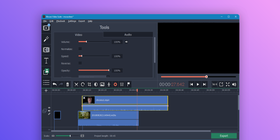 Movavi is very easy to use video editor and screen recorder with professional style quality. With features like a montage wizard, keyframe animation, built-in music, and multiple filters, your videos are sure to be top-notch.
These high-quality features come with high prices, however. Less expensive than Camtasia, Movavi can still be a bit too pricey for some.
Pricing:
$79.95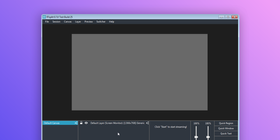 For those of you wishing to live stream your tutorials, FFSplit is for you. It has all of your basic recording features, but it's its live stream feature that makes it stand out. Complete with a webcam overlay, it's the perfect tool for eLearning. There is a steep learning curve to get over, but FFSplit's online community is very much present to help you out.
Pricing:
Free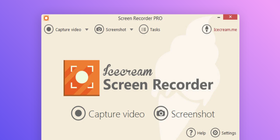 IceCream is one of those apps that doesn't try too hard to impress its users. Instead, this app is all about basics. Basic features, basic tools, basic application. Recording is simple enough with the addition of a webcam overlay. Although editing is lackluster as you can only trim and annotate.
There are more features, but they are only available in the paid version. The free version gives you 5 minutes of recording time and stains your video with a watermark. Yet, it is still a good Camtasia alternative since you get what you need without paying an arm and a leg.
Pricing:
Free or $29.95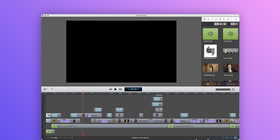 ScreenFlow is another exclusive app as a Camtasia alternative for Mac. With this app, it's all about simplicity especially in regards to its interface. Reminiscent of Windows Movie Maker, ScreenFlow allows you to drag and drop text, audio, and footage.
Unfortunately, ScreenFlow is also a bit too pricey for its simplistic features, but Mac users may still appreciate the exclusiveness.
Pricing:
$129
What Is The Best Camtasia Alternative?
This is solely up to you to decide. But these questions may help you:
Is it free?
Is it easy to use?
Does it have the right features?
Is there an unlimited recording time?
Is it easy to share?
Conclusion
If you ask us, the combination of ScreenRec and OpenShot is the best free Camtasia alternative. These two apps take care of all of your recording and editing needs for free without requiring tutorials or help from an online community. You can record for an unlimited amount of time and share easily. OpenShot has all the right features for editing and sharing as well.
Whether you are using these apps for a video tutorial or an eLearning presentation, they all provide excellent Camtasia alternatives. Whether it's a cheaper price, better features, or easier to use, each app is great to try.
References and Further Reading?