The Best 4K Screen Recorders You Need to Try
With hundreds of video chats and presentations every day, an immersive visual experience is what people are looking for. As technology develops every year and drastic changes in visual resolution happen, everything feels more personable.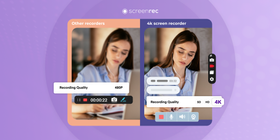 What Is A 4K Resolution?
A 4K screen recorder comes as part of that development. A 4K recorder is a piece of software to capture your screen in 4K resolution i.e. 4000 pixels which is about twice more than the regular 1080p resolution.
4K resolution gives people vivid color and adds astonishing clarity, creating images that are crisper and capable of showing more details than HD. That is the reason why 4K screens have recently become so popular and are in high demand.
If you are a gamer, have video conferences every day or require intensely detailed and dedicated images and videos for your work (healthcare, manufacturing, VR gaming), then a 4K screen recorder is a must-have tool.
Let's dive into the best 4K recorder out there.
The Best 4K Screen Recorders
If you want the quick review, watch the video below.
ScreenRec is the best tool for asynchronous communication and is perfect for screen recording. This 4K video capture software is easy to navigate and 100% secure. You can easily capture your desktop, as well as the audio, screencast, or narrate presentations (with computer and mic audio and webcam) in 4K quality. Your videos can be saved locally and hassle-free. You can also send a private sharing link that is encrypted.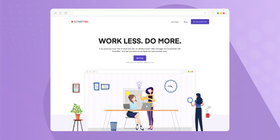 ScreenRec is a screen recorder with no time limit or watermarks which makes it a great choice. Besides, it's super-easy to use. All you have to do is press Alt+S to start recording.
Price: Free
Easy interface and useful for people who have never used a screen recorder. There's a free version of the paid program. Flashback Express comes packed with many features. Like ScreenRec, it is a screen recorder without watermark and time limits. You can record your whole screen or selected area and later edit the video as well with their simple editor tool.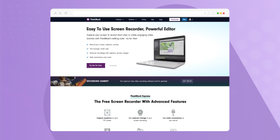 It can export WMV, AVI, and MP4 formats, which means that there's no need for video converters. It hides your passwords while recording and highlights mouse pointers to make it easy to navigate. Great 4K screen recorder for Windows 10.
Price: Free
This browser-based tool is suitable for almost every task. It might not be for gamers but it's one of the good screen recorders out there. You can capture webcam, screen, audio, and more. They also offer customizable keyboards for speed and convenience and have a wide range of output formats including MP4, WMV, MOV, and many more. The recording can be saved in Google Drive or Dropbox or even directly uploaded to Youtube. The Apowersoft video editor is a good tool to make adjustments if you need to.

Price: Free
Highly intuitive interface with a plethora of inbuilt functions, Action Screen Recorder is another one on our list of the best 4K recorders for Windows. It's great for streaming gaming sessions. The video and the audio can be saved and watched later or directly uploaded to the website of your choice.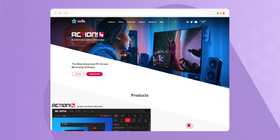 Price: $29.99
Available for Windows, Mac, and Linux, OBS is both a 4K video capture and live streaming software. You can screen record the entire screen or a browser tab, capture a webcam, etc. It also includes an audio mixer to ensure the quality of the audio.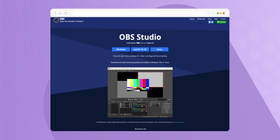 Even though it has a bit of a steep learning curve, it is considered one of the best screen recorders for its multiview feature, ease of task production, the ability to record audio, 4K capability, and versatility. For the programmers out there who like to tweak their apps, you'll be happy to know OBS is open-source.
Price: Free
This 4K screen recorder for desktop allows you to screen record as well as stream. While recording, you can draw lines, shapes or write text. With its simple post-production tools, recorded videos can be edited and shared on youtube and other social media platforms.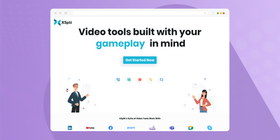 Price: Free Premiums range from $2.50 to $5/ month.
Camtasia is popular for its simple user-friendly interface, and animation effects. You can screen record and combine different video clips to make a seamless video that can be enhanced with effects, transitions, texts, and more. Their voice-over function is a nice tool for users who want to add their own instructions while recording.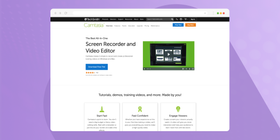 Price: Free Trial. Individual/Business - $249.99 per user.
If you want a screen recorder for Windows 10 for free, Icecream can be a good start. Thanks to its simple interface, users can quickly learn to video edit and screen record. They have options that allow you to choose video resolution, change video speed, length, edit your screenshots later and tweak the videos. It also supports 4K video quality in recording mode and different formats like WebM, MP4, and AVI.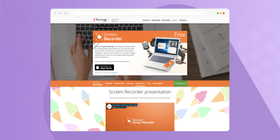 Price: Free
4K Screen Recorders Comparison Chart
| | | | | |
| --- | --- | --- | --- | --- |
| Software | 4K Resolution | Platform | Price | Easily Sharable |
| ScreenRec | | Windows/Mac | Free | (Universal sharable link) |
| Flashback Express | | Windows | Free Pro- $49 (1 device) | (Upload directly to Youtube) |
| Apowersoft | | Windows/Mac | Free | (Upload directly to cloud or Youtube) |
| Action! | | Windows | $29.99 | Yes (Upload directly to any social network) |
| OBS | | Windows/Mac | Free | Yes (Upload directly to any social network) |
| XSplit | | Windows/Mac | Free. Premiums range from $2.50 to $5/ month. | (Upload directly to any social network) |
| Camtasia | | Windows/Mac | Free One time fee-$249 | (Upload directly to any social network) |
| IceCream | | Windows | Free Pro- $109 | (Upload directly to any social network) |
Conclusion
Screen recorders are becoming the norm and are in high demand. A dependable 4K screen recorder is something you need for many tasks. With all the tools mentioned above, it should be easy for you to get started and select one that meets your needs.
We invite you to get ScreenRec for its ease of use, little or no learning curve, lots of features, and because it is a free 4K screen recorder for Windows 10 and Linux.
Frequently Asked Questions
The most important thing you need is a screen recorder to capture and record 4K videos. We suggest ScreenRec or have a look at the comparison chart above. It shows which apps work on Windows. On each app's website, you will find instructions on how to capture 4K video.
Screen recording is possible in 4K resolution only if you have a monitor that supports a 4K resolution and have 4K screen recorder software like those mentioned above.
Yes, you do, although that's not the only requirement. You also need to make sure that the app you're recording supports 4K resolution, e.g. if you want to record a game, or capture streaming video, you should ensure that the game or the video are playing in 4k.
References and Further Reading?