In this day and age, recording your screen and audio can be a lifeline in just about any situation. From creating tutorial videos, reporting bugs and errors to IT, conveying large pieces of information to collaborators, to even recording gameplay. So it's no surprise that screen recorder apps are a must-have on every computer, including those with Linux operating systems.
It's no secret that Linux users tend to get the short, more complicated end of the stick when it comes to popular apps and knowing which are best. That's why we put together this list of the 10 best Linux screen recorders this year and how to install them on Ubuntu. Enjoy!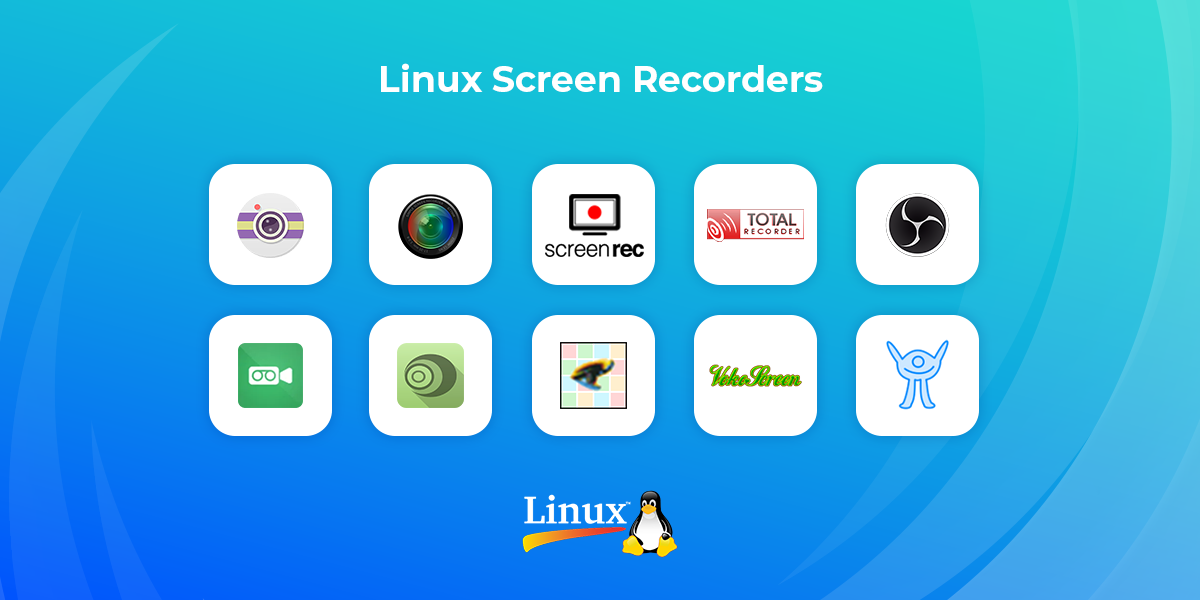 1. ScreenRec: The Lightweight Heavy-hitter
ScreenRec is a small but mighty screen recorder that makes Linux screen capturing incredibly easy. This little app comes with both snipping tools for linux and screen recorder tools. The interface is remarkably simplistic—you only have to press Alt – S to start recording.
But it is the instant link sharing and top-notch security features that makce this both a great desktop recorder and laptop screen recorder for Linux users. Not to mention that you get 2Gbs of private cloud storage and it's all free.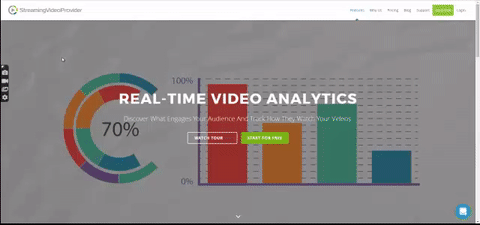 Best Features
Capture full screen or part of it
Basic Ubuntu screen capture editing
2 GB free private cloud storage
Private instant sharing via automatic link
Top-notch security features including business-grade encryption
Small file size due to MP4 compression
2. Kazam: Basic but Useful
If you're looking for something quick and easy without special features or bells and whistles, Kazam is for you. This simple screen recorder also comes with a screenshot utility which is very handy. It completely does away with exciting additions and leaves behind a few simple options such as delayed recording availability, audio input options, and capture region selection.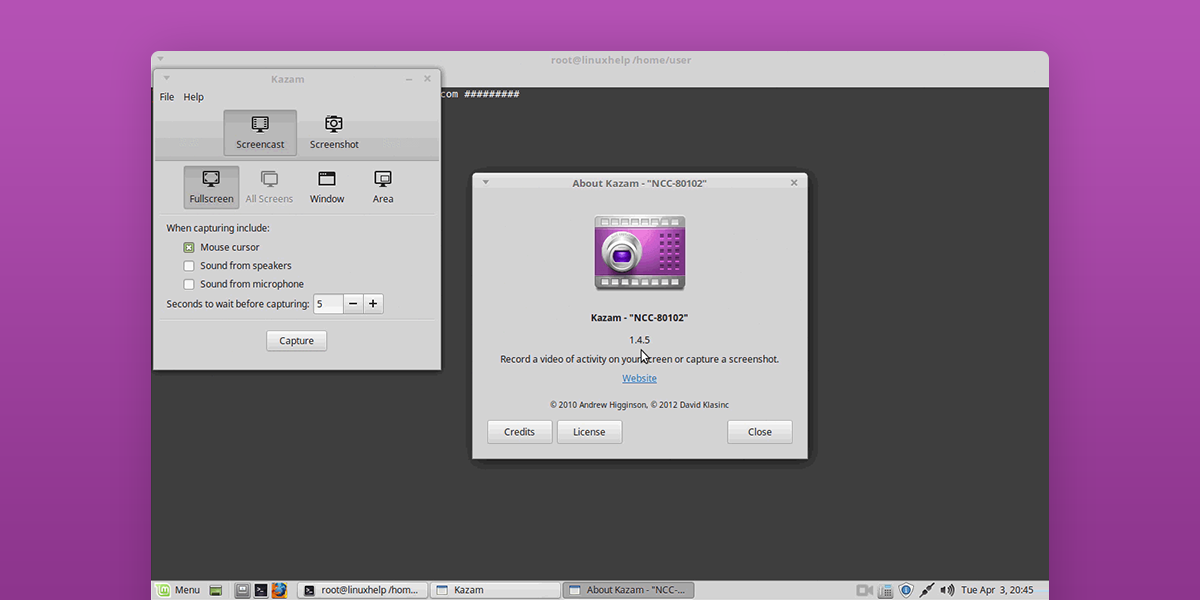 Best Features
Minimal, clean interface
Multiple output format options
Record audio from mic, system or both
Pause and resume recording
How To Install
Enter the following code in a terminal window…
sudo add-apt-repository ppa:sylvain-pineau/kazam
sudo apt-get update
sudo apt install kazam

3. SimpleScreenRecorder: Strong and Steady
SimpleScreenRecorder is like the Old Faithful of Ubuntu screen recorders. It doesn't have any new, futuristic features but it never fails to perform its basic task, even on slow-moving computers. Giving you multiple configuration settings, you can tweak this screen video recorder to meet your capturing needs. This includes changing the video output format, showing your mouse clicks and selecting the area to grab.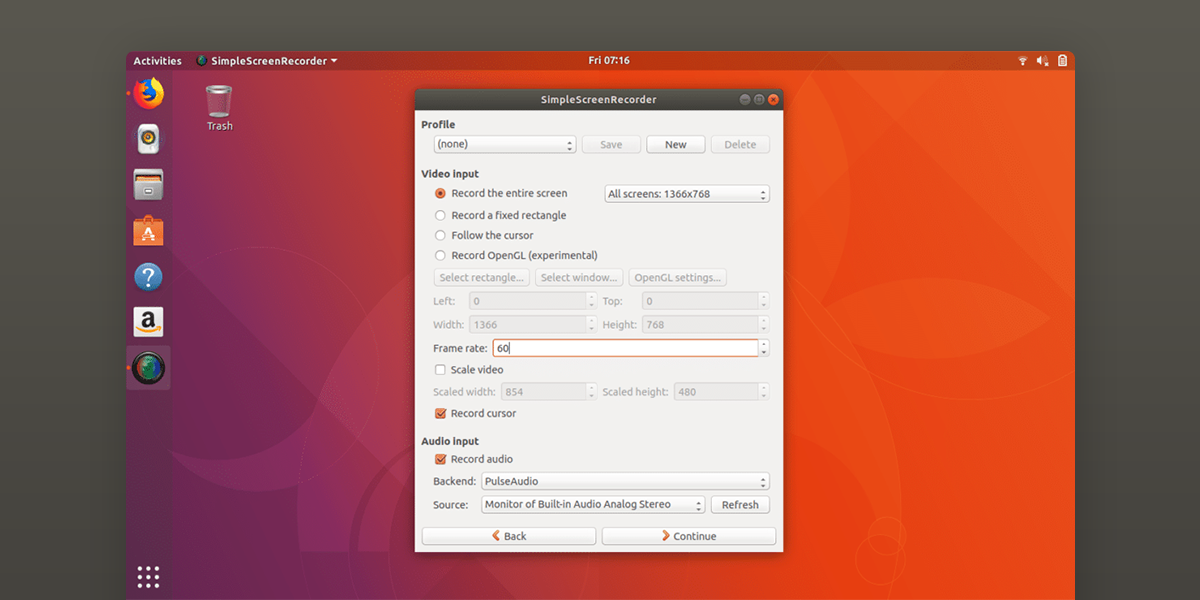 Best Features:
Runs smoothly on older systems
Video output format options
Video and audio input configuration
How To Install:
Enter the following code into a terminal window…
sudo add-apt-repository ppa:maarten-baert/simplescreenrecorder
sudo apt update
sudo apt install simplescreenrecorder

4. ScreenStudio: Simple Yet Modernized
Written in Java, ScreenStudio gives you a simple interface with modern features. This app keeps things nice and easy. It allows only a few configurations like output options, frame rate/bitrate settings, and streaming options.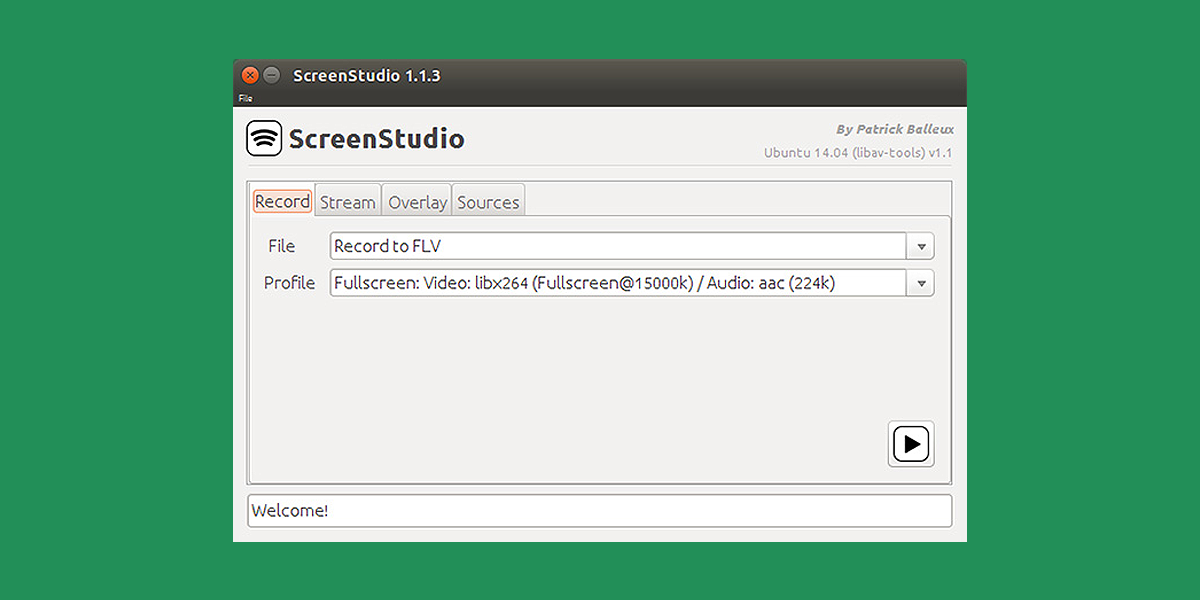 Best Features
Live streaming capabilities
Webcam recording
Cross-platform
How To Install
Enter the following code in a terminal window…
sudo add-apt-repository ppa:soylent-tv/screenstudio
sudo apt update
sudo apt install screenstudio

5. Open Broadcast Software (OBS): For The Pros
Using OBS is like bringing out the big guns. This app is not for the faint of heart. This open-source software puts you in full control while using Linux to screen capture video.
There's a seemingly unlimited number of configurations you can manipulate. This includes scene creation, audio and video mixing, even advanced screenshot editing. Approach with caution, however, as OBS is complex and requires the climbing of a rather steep learning curve.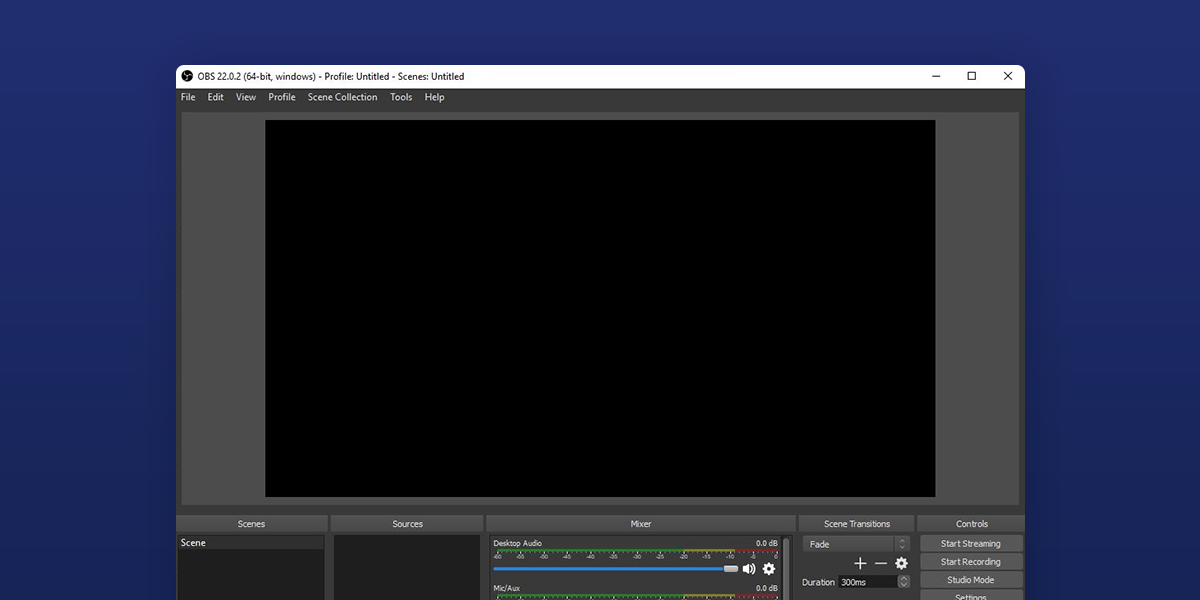 Best Features
Advanced video editing
Open-source
Multiple output format options
Online community to help
How To Install
Enter the following code into a terminal window…
sudo add-apt-repository ppa:obsproject/obs-studio
sudo apt update
sudo apt install obs-studio

6. GreenRecorder: The Pioneer
GreenRecorder is the OG in using Ubuntu to screen capture video. It's one of the first (and fewest) desktop video recorders to offer support for Xorg and Wayland. GreenRecorder has all your basic desktop recorder features with the added bonus of gig options. Built using GTK3, the interface is simple and easy to navigate.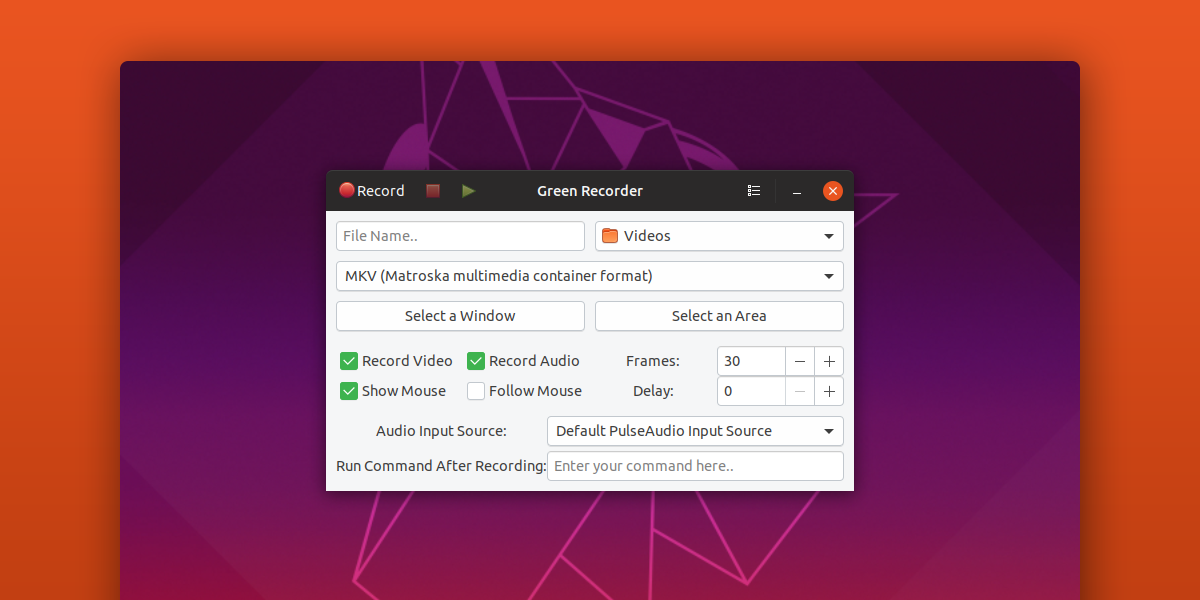 Best Features
Quality support for Xorg and Wayland
Multiple output options
Gif creator
How To Install
Enter the following code into a terminal window…
sudo add-apt-repository ppa:fossproject/ppa
sudo apt update
sudo apt install green-recorder

7. recordMyDesktop: Simple App for Basic Tutorials
RecordMyDesktop is a command-line app used in Ubuntu to record screen video and audio. For those that like options, recordMyDesktop offers two different graphical user interfaces based on GTK and QT4. This app is a good option for tutorial videos as you can sync video with audio and highlight parts of the video that you deem important.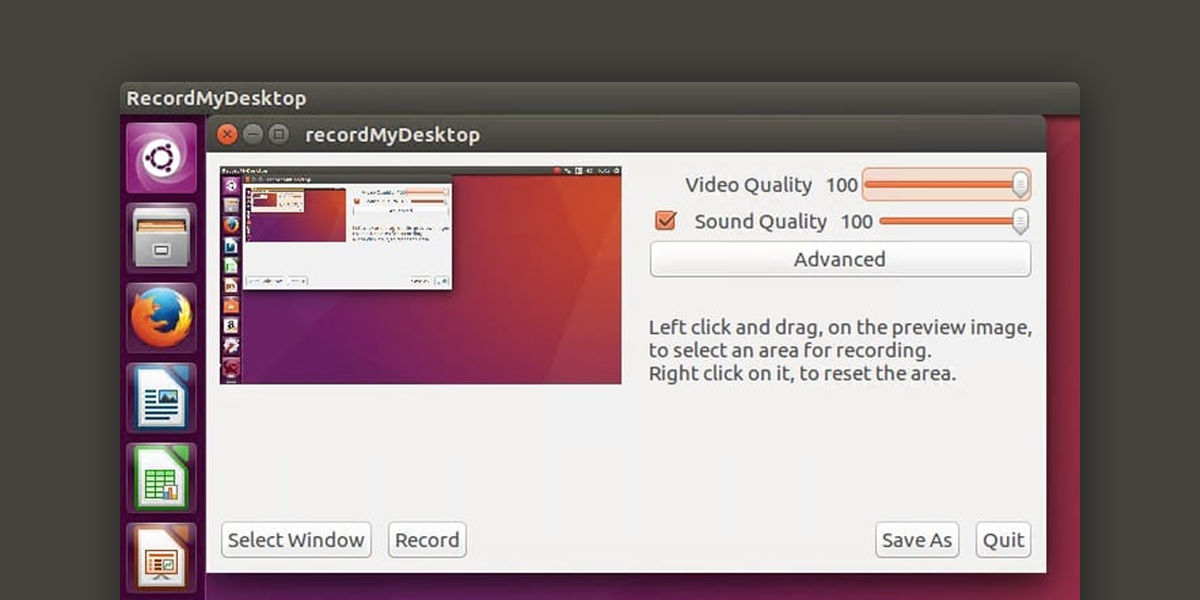 Best Features
Two separate GUIs
Simple to use
Unique video creation features (video/audio synching, footage highlighting)
How To Install
Enter the following code into a terminal window…
sudo apt install gtk-recordmydesktop

8. Vokoscreen: Best of the Basics
Vokoscreen is another insanely easy screen recorder for Linux. With a clean and basic interface, users can easily navigate its minimal options and features.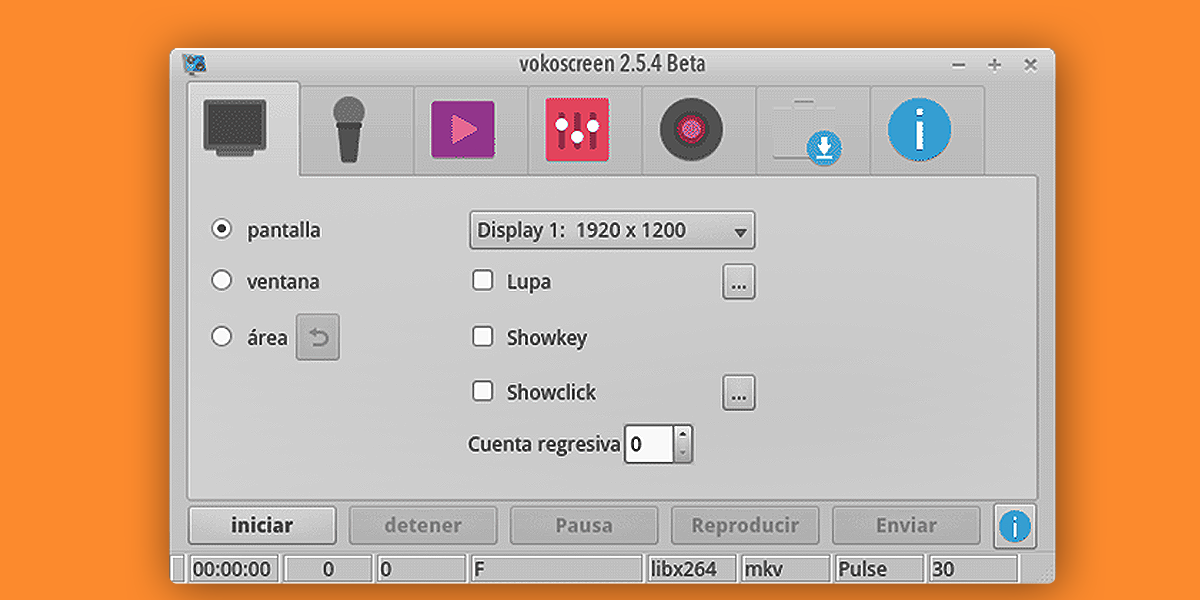 Best Features
Webcam overlay
Delayed recording option
Multiple output format options
How To Install
Enter the following code into a terminal window…
sudo apt install vokoscreen

9. Freeseer: A Presenter's Best Friend
Freeseer goes a bit beyond your typical screen capture tool. This cross-platform app both records and streams your computer screen. It's great for recording conferences and other online presentations.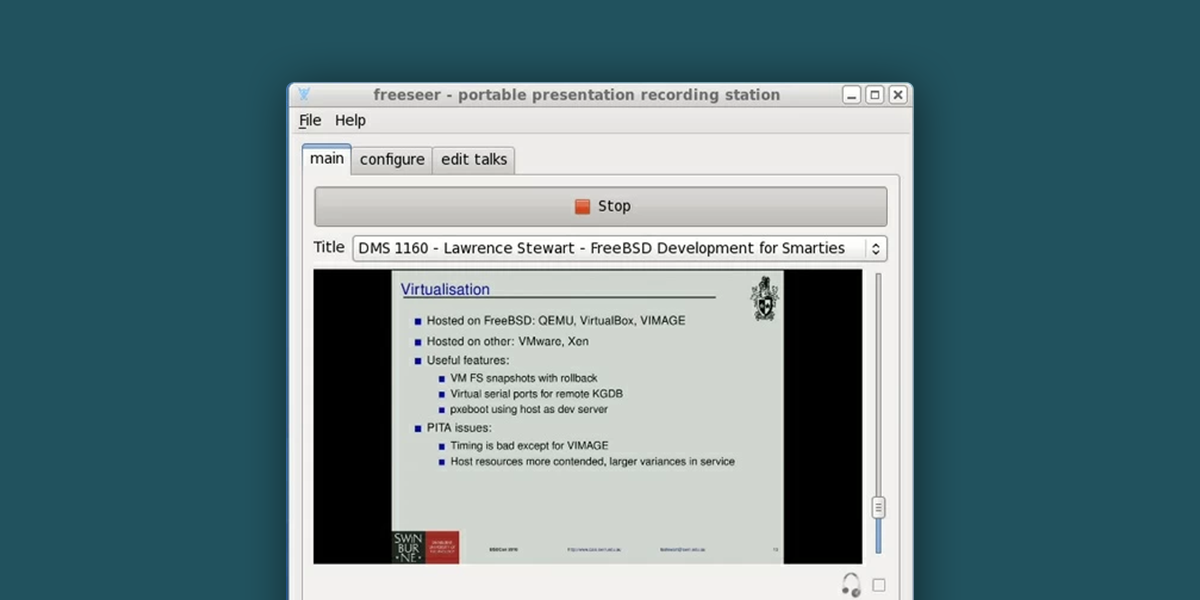 Best Features
Neatly displayed "talks" that allow you to focus on recording while navigating through pre-created presentation points
Open for developers to write their own plugins
Thoughtfully designed interface to make presenting easy
How To Install
Download the package here.
10. Wink: Professional Presentation Designer
While Wink allows you to use Linux to capture streaming video, it's more suited as an all-in-one presentation creator. With advanced editing features, this app ensures that your presentations or tutorials look professionally created.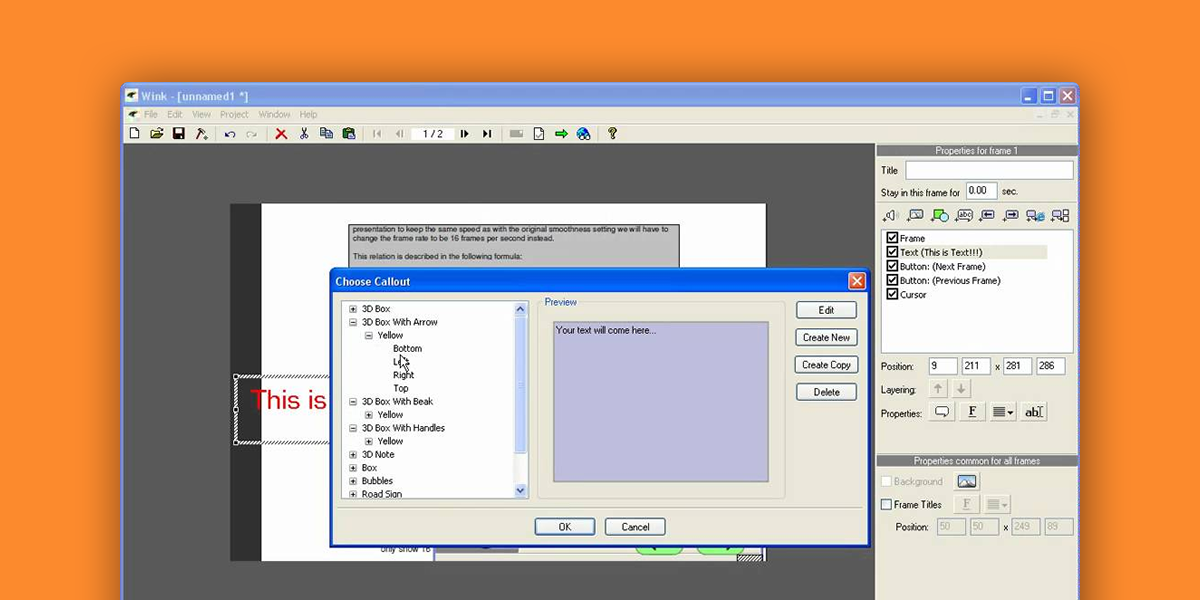 Best Features
Button creator
Title editor
Cross-platform
Multiple Output format options
How To Install
Download the package here.
Comparison: The Best Linux Screen Recorders
App
Best Unique Feature
Available Platforms
ScreenRec
2Gb free private cloud storage
All Linux Platforms
Kazam
Clean interface
Ubuntu
SimpleScreenRecorder
Runs efficiently on any computer speed
All Linux Distributions
ScreenStudio
Easy live streaming
Ubuntu
OBS
Wide range of editing features
All Linux Distributions
GreenRecorder
Support for Xorg and Wayland
All Linux Distributions
recordMyDesktop
Video and Audio synching and footage highlighting
All Linux Distributions
Vokoscreen
Delayed recording option
Ubuntu
Freeseer
Room for additional plugins
Qt

GStreamer

Wink
Button and Title creator/editor
All Linux Distributions
Conclusion
Using Ubuntu to record screen video and audio is no longer difficult to do. With powerful Linux screen recorders like ScreenRec and presentation boosters like Freeseer, your live streams, tutorials, and video emails are sure to give 2019 a run for its money.
References & Further Reading
Frequently Asked Questions
How do I record my screen in Ubuntu?
Believe it or not, Gnome has a built-in screen recorder. Unfortunately, however, it's very limited in terms of features—you can only record your entire screen. To record with Gnome:
1) Press Ctrl+Alt+Shift+R to start and stop recording.
2) The recording has begun when you see a red dot in the top right corner of your screen.
3) Recording stops by default after 30 seconds, however you can change this in settings.
4) The file is automatically saved in the User's Videos folder in WebM format.

How do I record my screen in Fedora?
Gnome3 also has a built-in recorder.
1) Press Alt+Ctrl+Shift+R to begin recording.
2) You'll see a red icon on the message tray in the right-bottom corner of your screen. If the message tray is hidden, press Super+M to activate it.
3) Press the red icon will stop the recording. The video will be saved in the Video Directory on your Home Directory in WebM format.

This recorder is also limited to a 30-second recording time. This makes it impossible to record presentations, tutorials, workflow demos and anything else that requires more than 30 seconds to explain.