Let's face it, coronavirus (COVID-19) is changing the world. With that change come greater challenges for many who are asked to work from home. And, while the ability to work from anywhere could be appealing to some of the employees who have always worked in an office, managing remote teams is already proving difficult for many business leaders.
Whether you are the tech startup that never intended to have an office or an enterprise with hundreds of thousands of workers, this article will help you get off to a good start and manage the remote work challenges that have sprung together with health and personal ones.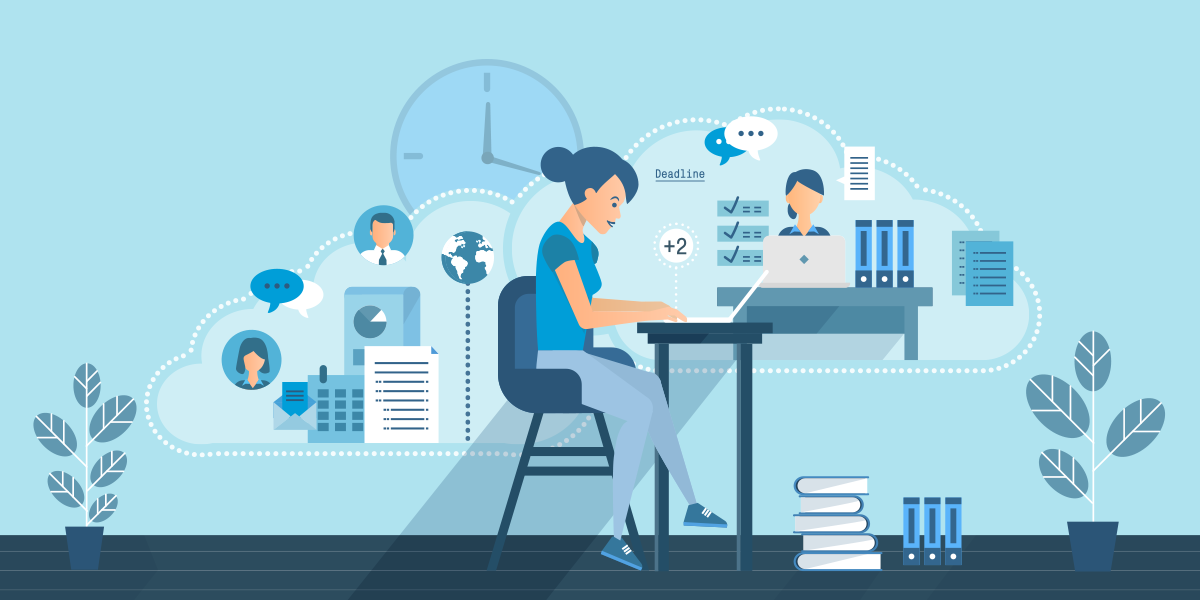 The Wuhan virus that wreaked havoc on stock markets around the world is now also changing the way we do business. Giant companies like Amazon, Google and Twitter have recommended to their employees to work remotely. Just imagine! Some of the biggest organisations in the world are essentially trying to accommodate thousands of employees to remote work. With numbers like that, it's important for business leaders to open up the discussion on how to properly go about managing remote teams and how to meet and mitigate those inevitable challenges.
Where To Begin With Managing Remote Teams
Based on our own research (and our personal experiences), we've agreed upon the three most prevalent challenges that remote teams face and tips & tools you can use to overcome them when managing remote employees. So, start by addressing these issues and then work your way to more and more sophisticated workflows.
Challenge #1: Communication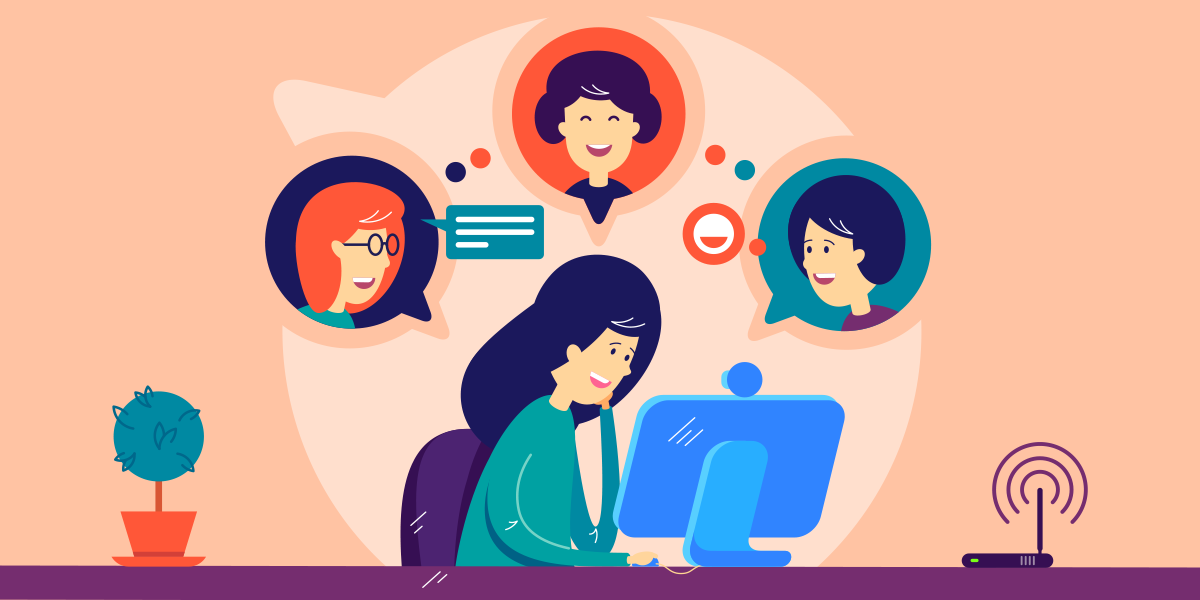 Why?
One of the main challenges of working remotely is, well… working. Being separated across locations and lack of face-to-face communication can be annoying. Imagine for a moment that you and a team member are assigned to a project that requires you to create a presentation together, but you are both 20 miles away. Odds are, you'll be scheduling meetings all the time to try and emulate an office environment. We all know that meetings eat up a lot of valuable time.
Unfortunately, typing emails is also not a solution in many cases. Have you tried walking someone through your design workflow with an email? If it would take you an hour to actually type and format your message, then it's just as unproductive as a virtual meeting where half of the people are staring out of the window while secretly playing Candy Crush on their phones (because you could totally do that on a video call). Not to mention that it is truly taxing on the brain. The internet calls it Zoom fatigue and it is real. Check the video below to learn more.
The Solution
Sure, there are a number of employee communication tools but here is a better solution for remote team communication… Instead of drafting emails or waiting around for scheduled meetings, try sending video email (a.k.a. screen recording). First and foremost, this will help your team members visualize your work. So there's no need to waste time drafting formal letters just for an update. Secondly, video email can remove the need for many of your meetings. If everyone is sending update videos as they progress through their assignments, there'd be no reason to hold time-consuming video calls. Not to mention that it would ultimately help everyone stay focused on their tasks. This is especially important for developers who require extra uninterrupted time to be truly productive.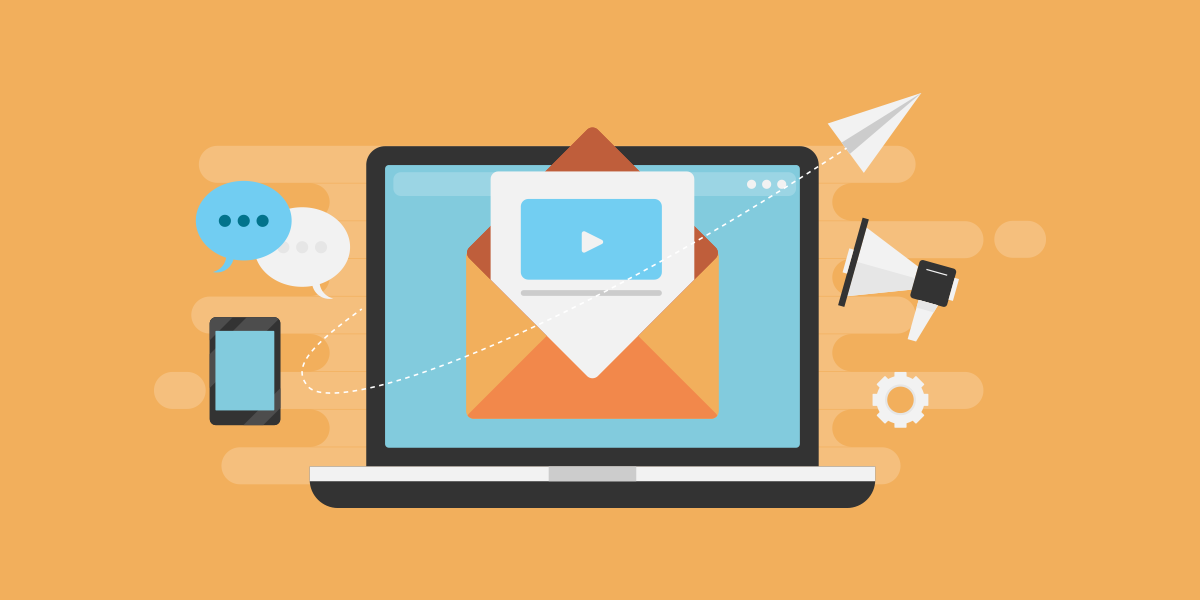 Tools
Screen recording apps are a dime a dozen, so finding the right one that is simple, fast (and preferably free) may seem like a daunting task. However, there are few that are worth taking a look at and even fewer that are actually suitable for remote video communication. ScreenRec is a screen recording and free screen sharing software that has been designed for team communication. However, it does not require a group account, nor is there a need to sign up collectively. Simply download the app, press Alt-S and begin recording. Once you are finished, you'll automatically receive a shareable link that you can copy and paste anywhere. So there's no uploading for you or downloading for them. What's even better is that these videos are fully secure and with 2 gigs of free cloud space, there's a lot of improved productivity bound to happen.
Challenge #2: Accountability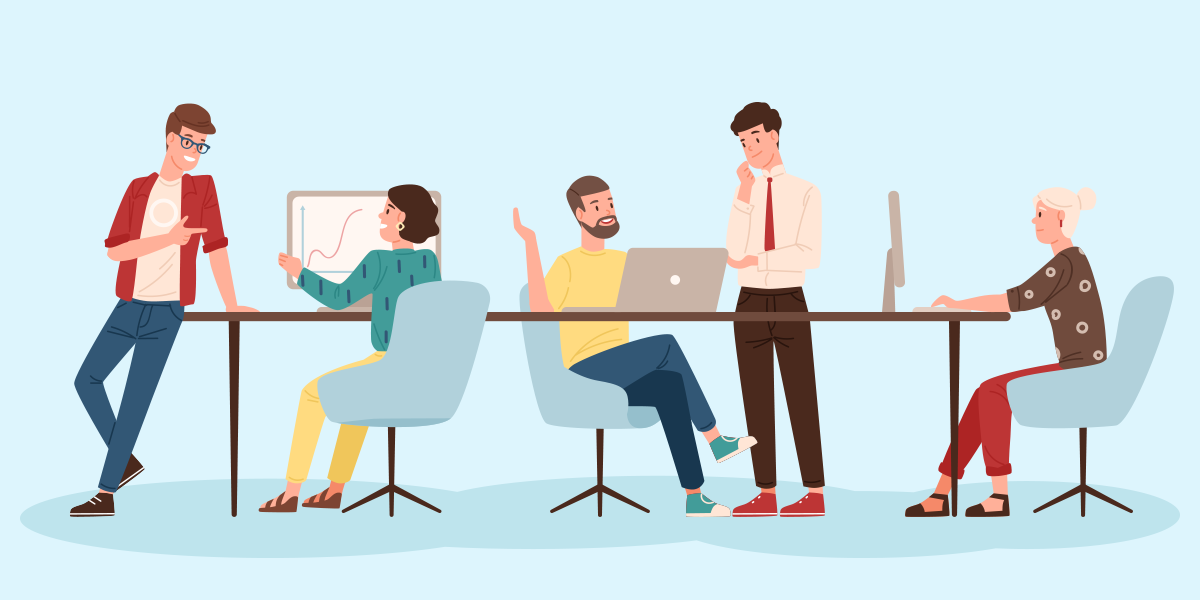 Why?
Accountability can be defined as "answerability, blameworthiness, liability, and the expectation of account-giving." In essence, accountability is the ownership of responsibility for a task. The thing about accountability in a work-from-home situation is that every employee is responsible for his or her actions singularly while still being a part of the team.
It is the role of the team manager to ensure that every team member is fully aware of what is expected of them. This may be difficult to maintain as overseeing your remote employees will require you to focus on each individual at the same time. No worries, we've uncovered a few tips and remote working tools to help maintain accountability when managing remote teams.
Solutions
Set clear tasks and expectations

When workers can truly understand what is being asked of them, they'll find it easier to stay focused and complete their tasks. In a Business News Daily article, Belinda Wee P.h.D, a professor at Husson stated that clear expectations "eliminate or reduce confusion and increases the chances of employees being successful in achieving the goals set for them." This will make it easier for a manager to track each member's progress.

Discuss specific goals

Author Stephen Covey says it best, "Begin with the end in mind." Knowing what needs to be achieved can keep everyone on task. Keep everyone on the same page and have blatant and clear discussions on what goals need to be met. If someone is struggling to meet deadlines, help them adopt better time management techniques.

Keep track of work schedules, holidays, meetings, etc.

Basic team info needs to be accessible to EVERYONE,even if you have to schedule meetings across time zones and locations. Schedules, tasks, meetings and anything else that requires a calendar and other forms of tracking, should be open to all remote workers. Universal access keeps everyone in the know and a part of the team and well aware of their personal deadlines.
Tools
Thanks to the ever-growing world of tech, there are many tools for remote work that can help you regulate and maintain accountability within your team. What you want are management tools that can track dates, documents, and team progress.
Team collaboration tools
Google's G-Suite is a great option as it's many programs (Google Drive, Docs, Spreadsheet, Calendar, etc) gives you everything you need to work together—from file sharing and cloud storage to document collaboration. The Microsoft Office Suite (Office 365) is also a suitable option.
Task management software
Throwing shared document links around chats can easily lead to misplaced files and duplicate work. Imagine writing the same article twice because you didn't know your co-worker had already done that. It's quite possible when you don't have a task management system. There are many types and flavors of such apps—starting from simple to-do list apps like Todoist, through a bit more advanced Kanban-based apps like Trello and Airtable and going all the way to full-blown project management tools like Jira and Asana.
Challenge #3: Social Disconnect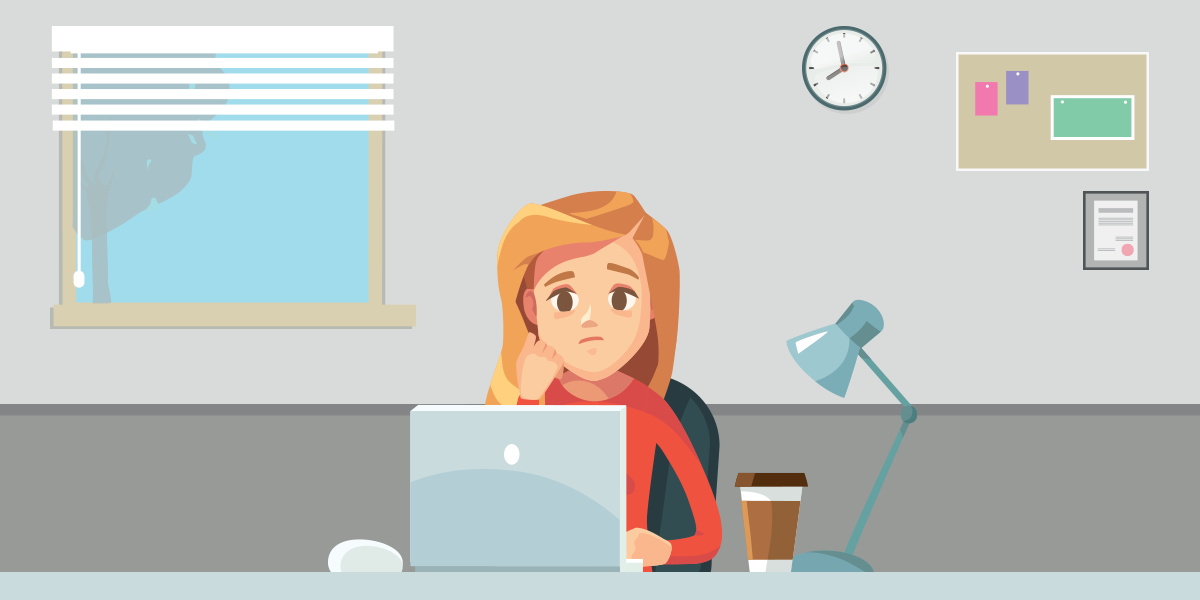 Why?
Unfortunately, remote working can be a lonely gig. In the 2018 State of Remote Work study, of 1,900 employees, the greater majority (21%) of them stated that loneliness was the biggest struggle of working remotely. Another study proved that loneliness at work could lead to employee sadness and dissatisfaction which could then lead them to leave the company.
Team leaders should constantly strive to keep their members happy and excited to work. But how does one do that when team members are scattered across the globe? This is one of the challenges of virtual teams and you'll need a little creativity to make it work. Consider the following options to bring and keep your team together.
Solutions
Plan a (virtual) team retreat

This doesn't have to be as huge as the company's annual get-together. However, something smaller, only for your team, can be just as fulfilling. Plan ahead of time and map out bonding activities that can be done online. Everyone needs a bit of fun, especially at these challenging times.

Hold fun group chats

Every once a while, we all need to blow off a little steam. Managing virtual teams may often mean that members are forced to do so on their own. However, this does not have to be the case. With no water cooler to gather around, it can be a good idea to set up a #random chat where team members can have fun non-work-related chats from time to time.
Tools
Believe it or not, remote team building is a thing and many companies have successfully implemented it. If you need fresh ideas for virtual bonding activities, this article could be a good start.
As far as weekly chatting, you'll want to use a service that you do not already use for work. A completely different platform that acts as a non-work meetup location. Maybe that's a room with GoToMeeting or something as simple as a Whatsapp group chat. Whatever works best for you and your team, it's worth doing.
Putting It All Together
Now that you have a better understanding of how to deal with managing remote teams and its challenges, let's put it all together in a comprehensive table:
Challenge
Solution
Tools
Communication
– Screencasting
ScreenRec
Accountability
– Set tasks and expectations

– Discuss goals

– Keep track of team info

G-Suite

Office 365

Social Disconnect

– Virtual team retreat

– Fun chatting

Offsite Co.

GoToMeeting
References and Further Reading