The Future of Remote Work: It's All About Communication Technology
Companies have adapted to remote work. People have seen the positives. The world has changed forever, and with it — visual communication.
It's now more important than ever to be as flexible as possible to stay afloat. Online communication and eCommerce platforms are becoming the main priority in the marketing policy of brands. That's why monitoring the latest market trends and new ways to communicate with your employees and target audience is essential.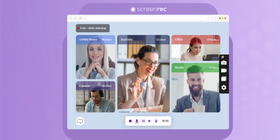 Let's take a look at how communication technology can improve the future of remote work and how visual (and not only) communication will evolve in the near future.
Big Little World
At first, the world was big. It took several years or even a lifetime to circle the globe. Then it became small or, rather, accessible. It was no problem to circle it in 48 hours. Today, it's both big and small at the same time. It's possible to call Siberia or Australia while visiting a neighboring city.
Last year, we spent multiple days a week at home. The area of modern man's habitat has narrowed and expanded at the same time. This cannot but affect the development of new infrastructure and communication technologies.
"Real-time" has a new meaning
Electronic means of communication have acquired an existential significance far beyond their original utilitarian limits. They are now both a business salvage tool and a means of preserving family/friendly ties.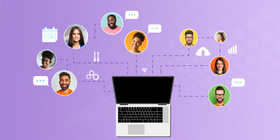 In the future, the tools for collective work and communication will rapidly evolve toward "real-time social networks." One of their most important tasks will be to achieve the "presence effect." For example, Microsoft Teams has introduced Together Mode - now video conferencing participants can literally "sit together."
There's a huge potential for virtual and augmented reality solutions, too.
Over the previous years, such devices have become much more affordable but there has always been a lack of popular application scenarios. However, these days, there are so many of them — from buying real estate and advice on how to repair home appliances manually, to visiting educational laboratories and online concerts in unusual formats.
Cyber Specialist Era
2020 was the year of total digitalization of jobs. Representatives of almost all industries, many of which seemed very far from IT, have started to actively master new technologies.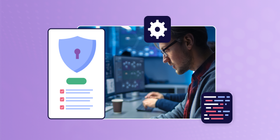 Obviously, we all have different goals, but the mastery of data analysis methods is the global trend. 2020 was not the year of job disappearance. Even automation of routine business processes has not affected the labor market significantly.
More jobs, not fewer
Education, professions, and people themselves are far more flexible today than they were a hundred years ago. There is an increasing amount of group study and skill enhancement through certification programs . Professions will change rapidly, but no longer, with rare exceptions, will disappear. Yes, some will regret the loss of their share of "professional romance", but they will gain new opportunities.
Doctors can now literally see a patient "through" along with his entire medical history. Geologists can simulate millions of years of evolution of individual deposits and even entire tectonic plates. Truck drivers will become drone swarm operators.
Another important "side effect" of digitalization is that the culture of information consumption has begun to grow. More and more people learn to check sources, track employee activity, time, and efficiency, as well as analyze data and make their own calculations. This is especially true for digital marketing, journalism, software development, and similar fields.
Offices Become Secondary
Return to offices is slowly approaching but what will it look like? Most likely, in the future, we will no longer see regular business offices as companies utilize the hybrid model. Hybrid work takes place in an environment that combines office activities with remote work.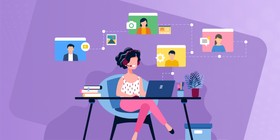 We now know that, with so many team communication apps and remote work tools, it's easy to manage remote teams and keep people connected even when they work from home. Maybe one of the biggest challenges to remote will be virtual onboarding. You will have to put in the effort and follow virtual onboarding best practices to make the newcomer feel welcome. This is where a hybrid approach may be a good idea. You can invite the new employees at the office for several in-person meetings before assigning them tasks virtually.
Whether you prefer virtual or hybrid work, in the future, the physical office will likely be a collaborative space where people meet to create something new together, brainstorm, communicate, and map out plans for future actions. It won't necessarily be a place where employees spend 9 hours a day.
Easier Work Process
Workplace comfort and digital well-being were very high on the agenda in the past year thus becoming the year of remote work. Yet, technology can both complicate and simplify them.
An average employee uses more than a dozen collaboration apps every day. Often, in order to accomplish just one task in their planner, at least four apps are needed.
In the future, work life will continue to evolve as we will see companies improve processes and ways of working remotely to unlock employees' full potential while making it easier for them to interact with technology.
Remote employees will benefit first and foremost from technologies that will avoid burnout and increase productivity. These technologies will help employees complete their daily tasks, eliminate digital noise, improve personal/work time balance, and achieve their goals. For example, there will be increased use of micro-applications to consolidate access to all the tools, processes, and tasks needed for flexible work, arranged as a single, unified work interface.
Smart Technology as Workspace Foundation
The digital workspace itself is no longer enough. Today's work environment demands that physical spaces become smart spaces. More than 75% of 500 top managers and 1,000 workers in 5 countries surveyed for Work 2035 believe that, in 15 years, artificial intelligence and machine learning will significantly accelerate decision-making and improve employee productivity.
Artificial intelligence and machine learning solutions can understand how each employee works and adapt to the workplace and environment accordingly. Automating repetitive tasks to help employees navigate a streamlined workflow is nothing new these days. In addition, machine learning technologies that can identify each employee's normal behavior and potential threats will help improve cybersecurity.
Of course, this doesn't mean that we should ignore the currently available security tools and measures such as DMARC reports and email deliverability for email, or VPNs for distributed company intranets.
Video as Primary Information Source
According to Cisco, in 2023, 82% of the world's Internet traffic will be video. In Spring 2020, we've seen YouTube views double from the same period in 2019.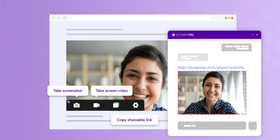 Obviously, short, engaging TikTok videos will definitely continue to stay trendy. So, it's definitely important to know how to go live on TikTok in this day and age. Their success can be followed not only on the phenomenally successful Chinese platform. Facebook's Instagram Reels and Google's YouTube Shorts are also becoming popular.
Similarly, many teams have started to rely on short videos (or video emails ) for better and faster communication. With the help of a specialized screen recorder such as ScreenRec, you can capture your screen, webcam, microphone, and computer audio and share the recording instantly with anyone around the globe. Not only does this help you communicate with teammates across time zones, but it also enables you to make your point clear and reduce regular email back and forth.
The share of live streams in the global content structure is also bound to grow. Even the most novice SMM specialists will tell you that live streams have their own magic, which increases reach and audience engagement, and can be an important part of social media management or Instagram automation.
Again, this is something that is also gathering steam in the modern workplace. Many companies use live streaming platforms to bring management closer to the employees and improve virtual team building. If you're not using live streams in your internal communications, you are closing a significant door of opportunity.
Audiovisual Immersion
Many creators are exploring the use of sound effects and music in themed projects to provide a stronger emotional response from the audience. Audio is becoming an important element for companies looking to stay competitive and create unique online and offline experiences for both their employees and customers.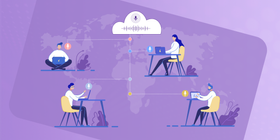 And people love it. They love the human touch that audiovisual communication brings. One example of Clubhouse, a new social network where users can communicate only by voice. At the moment, the platform remains closed to the general public — you can only get via an invite. Clubhouse was invented by Stanford University graduates Paul Davison and Rohan Seth. As early as January 2021, the app, which so far only works for iOS, was valued at one billion dollars. The creators emphasize that one of the main principles of the platform is "sincere communication and expression."
With that said, voice communication is a must-have for permanent remote work. For employees, you may choose to use VoIP as it is easy to set up and cost-efficient as well. As to customers, you may choose to offer a phone line powered by software for call centers like many companies have done during the COVID-19 pandemic.
Remote Sales And Marketing Teams
Promotion in the B2B market will increasingly shift toward digital customer interaction channels. Today, more than a third of B2B customers prefer digital interaction channels (at least, websites), and every fourth in 10 say that human/analog interaction with salespeople has become less important.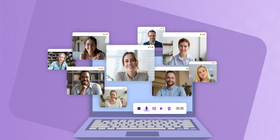 In the future, the main trend will be to work on a strong brand image in the market. Companies will need to work on their images and optimize the images in literally all channels of interaction with their audiences. Customers in the B2B sector will increasingly gravitate toward digital interaction channels, and cutting-edge B2B marketers are looking to embrace and optimize new tactics.
In this landscape, it's no surprise that remote sales teams are growing in numbers and popularity.
As to marketers, who have their ever-growing list of new MarTech tools, they will be assisted by AI platforms. And while, at the moment, many attempts to automate communication look clunky (e.g., annoying voice menus, etc.), this will change with the accumulation of hands-on experience and data, along with AI and activation functions that expedite machine learning.
Given these improvements, in the remote work future, more than a third of B2B technology buyers will rate chatbots as one of the top 10 interaction channels, and more than 60% of B2B marketers will use MarTech platforms.
Chatbots and Messengers
One of the main problems of digital marketing is to create simple, easy communication between customers and the brand. The main tool for this will still be messengers, which will allow brands to select customers, keep in touch with them, provide information on promotions and new products, and receive a response.
Why do chatbots become more popular every year?
It's simple. Digital marketing sees chatbots as an opportunity to further automate the stages of work with clients, increase customer loyalty, and hand over some elementary tasks to "virtual salespeople," and, consequently, get direct conversions.
The future of work will belong to the most agile and forward-thinking companies, so it's crucial to monitor the market for new communication technologies and channels.
As more and more marketing and sales teams work remotely, it's imperative to turn Telegram, Whatsapp, and Facebook into proper communication channels between companies and customers in order to truly adapt to the new working model.
Security Matters
When employees are "scattered" across multiple locations, the attack surface expands, i.e. both the variety of networks/devices in use and the number of vulnerabilities grow. 2020's increase in cyberattacks was more than 400%, and, today, protecting employees and resources is even more important.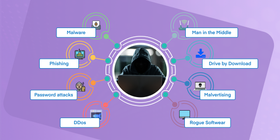 Security and workplace comfort are not mutually exclusive. They are two sides of the same coin, which are inseparable components of an intelligent approach to the (semi-)remote workplace of the future.
This is where it's crucial to create a security perimeter around the user while not intruding on the workflow. Continuously assessing the integrity of the perimeter allows for a zero-trust architecture. This is achieved by analyzing and verifying the user's identity, context, and behavior.
The pandemic has forced businesses to prioritize worker safety. Robots and IoT technology will help protect people. Robots will take over dangerous operations, and fully remote control technologies will improve the quality of human-machine interaction.
The Internet of Things (IoT) and robots will improve the safety of the work environment.
IoT will be the basis for contactless office space, smart social distancing, or even for IoT smart city solutions : employees will be able to use their devices to get information about occupancy in various rooms in the building, check timely disinfection, book meeting rooms, workplaces, etc.
Conclusion
It's impossible to predict exactly what the future of remote work holds, however, one thing is for sure: the world is going to change, and it's going to be fast. Companies that make the most of technology will be able to create better workplaces, increase employee retention and, with it, increase customer retention, too.
With the growing popularity of online communication, companies should think about using new channels to interact with their employees and customers. Video emailing will become even more popular, and it will help break down communication barriers for distributed teams.
The pandemic gave birth to a host of new tools for remote teams in different industries and the time to take advantage of them is now before your competitors do.
References & Further Reading