5 Essential Remote Team Communication Strategies
Want to know something incredible? In 2016, it was discovered that "57% of employees report not being given clear directions and 69% of managers are not comfortable communicating with the employees in general." Can you imagine? More than half of the workforce have issues with general communication at work.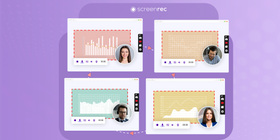 This statistic may be mind-blowing, but most team leaders are no stranger to the challenges that come with remote team communication. Let's face it, communication in a traditional workplace is hard, but facing all the same issues with a remote team is far more difficult. You may need to deal with varying time zones, information delay, remote working tools, virtual meetings and misinterpreted tone due to lack of face-to-face interaction. If issues like this persist, they are bound to cause major disruption in team production and even morale. This is why remote communication is so complicated. But it doesn't have to be.
We've researched five essential remote team communication strategies that successful team leaders, coordinators, and remote managers use. You can apply these hidden strategies to your daily work routine and see an overall improvement in remote work communication.
Improve Communication Speed
There is nothing more annoying than trying to convey a message to someone and it takes forever for you to either get that message out or send it to your recipient. Swift communication is key to remote communication. Not only will swift communication save you time, but it is key in managing remote teams.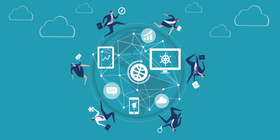 By pushing this button, the system takes a snapshot of your entire screen then saves that digital image to your clipboard where you can paste it in any image editing tool to save. If you press Ctrl + PrtSc key on your keyboard the effect will be the same.
It's incredibly time-consuming, so you'll need to speed up communication to save time and money while making things much easier for you and your team members.
Best Tool: ScreenRec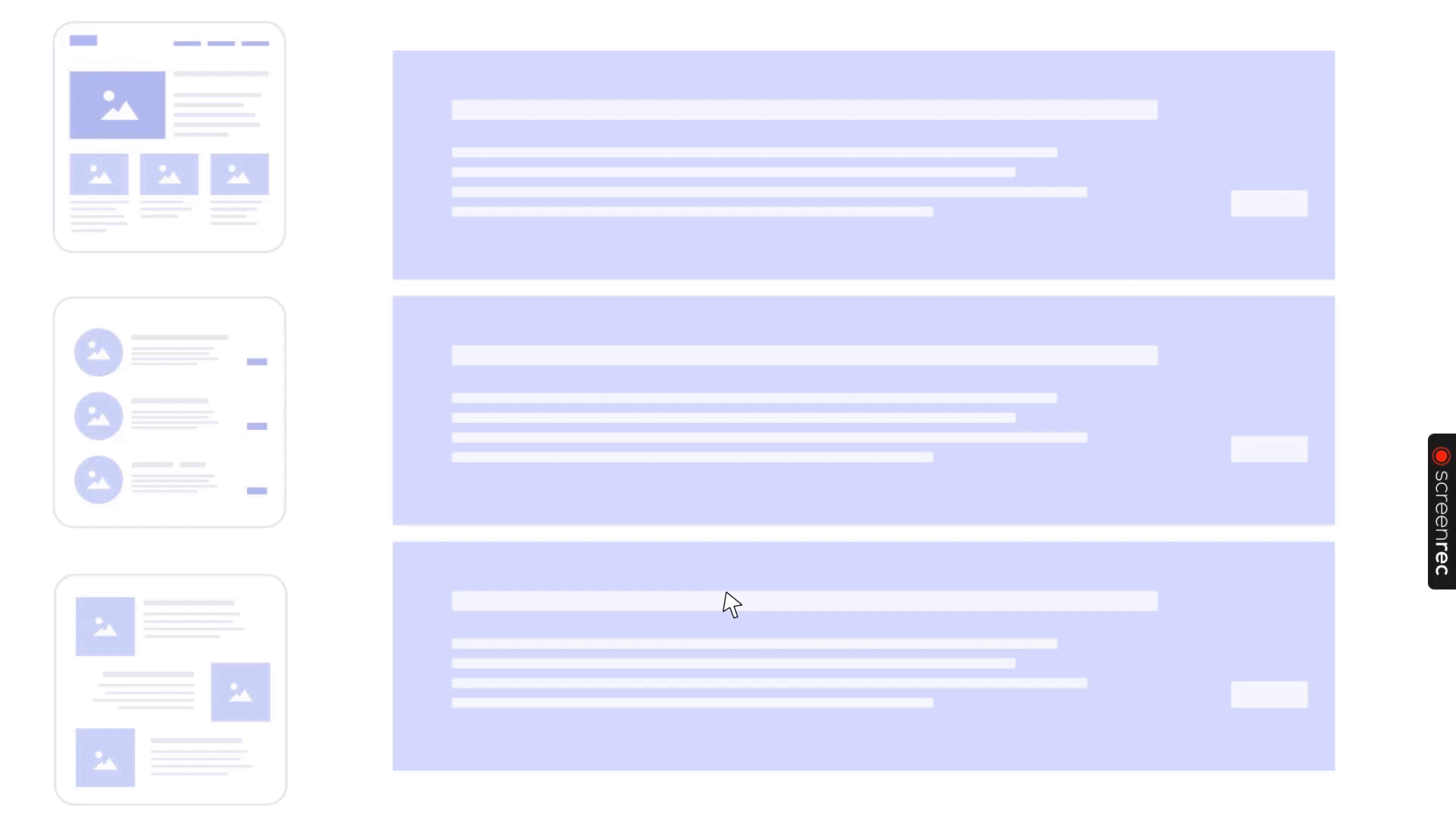 This is a must-have tool for remote teams facing swift communication challenges. Screenrec is a screen recorder and screenshot tool that allows you to record unlimited HD videos with audio, take screenshots and edit them.
But, in essence, ScreenRec is a team communication tool that can almost completely replace the tedious emailing process. This simple app takes asynchronous communication a step further. Instead of typing out long emails, you can send a video email by recording what you want to say with your mic and simultaneously record your screen for a visual explanation.
Once you're finished, a private and secure link will be automatically copied to your clipboard and you can paste it anywhere and send it to anyone. Check out ScreenRec here.
Make Use Of Collaboration Platforms
Virtual team communication can only be at its best when each member of your distributed team is on the same page. That's what collaboration platforms do. With the right platform, you and your team can keep track of tasks, due dates, individual contributions and progress.
This way, everyone knows what is expected of them and the team as a whole. Depending on the platform, you may also have the ability to comment on tasks, share files, and more.
Best Tool: Asana
Asana gives you everything you need from a collaboration platform. At its core, it's a project management tool that allows you to assign tasks to each team member complete with due dates, labels, comment sections, all with the ability to track progress.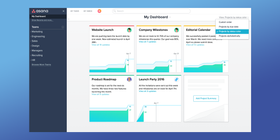 With both a desktop and mobile version, remote communication becomes even easier with real-time alerts ONLY regarding projects and tasks that pertain to you. Learn more about Asana here.
Speaking of online collaboration, you may also want to check this video on tools for remote work.
Hold Virtual Meetings When Necessary
We are all aware that meetings can be time-consuming and often a waste of time, but they are still a very important remote team communication tool. In a traditional work setting, colleagues see each other every day, so basic information is easily passed around. But for us, remote workers, team members may often be accidentally kept out of the loop. And, when you're the newcomer, it's a better onboarding experience to meet your boss at least at an online meeting.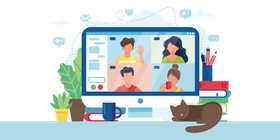 To avoid this, leaders should hold virtual meetings in order to share relevant information about ongoing projects with everyone. This is also a good way for team members to voice any opinions or concerns in a safe setting where things can be discussed and solved.
Best Tool: Zoom

Zoom is a very reliable video conferencing app that can hold up to 100 attendees at a time. With features like whiteboard, screen sharing, and the ability to record within the app, effective virtual communication is easily achieved. The free version allows you to hold a meeting up to 40 minutes, which should be enough for weekly team meetups. See how Zoom works.
Set Up A Virtual Water Cooler
Everyone needs a little time from work to blow off steam, and when you're working from home, you're forced to do this by yourself. At a traditional job, employees have a symbolic water cooler in which everyone stands around and talk about non-work-related discussions.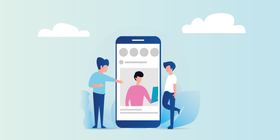 Though you're facing many challenges managing remote teams, this doesn't have to be one of them. There are a few online tools you can use to help you set up your team's virtual place for chit chat and fun. This is a great way for team members to bond with one another which may reflect in improved team productivity. Speaking of this, you may want to check our list of the best productivity apps. Back casual conversations.
Best Tool: Yammer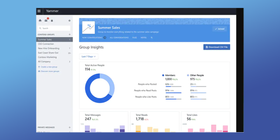 Yammer is like a social networking site specifically for your group. With an interface similar to Facebook, members can create a profile and post comments on each other's walls. See if Yammer is right for your team.
Work On Personal Communication Skills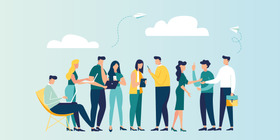 Whether you're building a remote sales team or a remote software development team, communication will determine how well you work with each other and with clients. Each person's tone, choice of words, and body language all play an important part in communication. When everyone understands each other's ways of communicating and is aware of their own communication strengths and shortcomings, things are sure to flow much more smoothly.
Best Tool: Your personal dedication and research
You can start with this guide to workplace communication.
Recap
| | | |
| --- | --- | --- |
| Strategy | Best Tool | Desired Outcome |
| #1 Improve Communication Speed | ScreenRec | Save time by recording screen video and voice to send memos, feedback, and general information. |
| #2 Utilize Collaboration Tools | Asana | Get everyone on the same page and working productively |
| #3 Hold Virtual Meetings | Zoom | Keep everyone in the loop and share information, opinions, and concerns |
| #4 Set Up Virtual Water Cooler | Yammer | Give the team a place to kick back, relax, and get to know each other better |
| #5 Build Personal Communication Skills | Research and determination | Appropriately communicate with the team to make everyone feel comfortable |
Learning how to communicate with a remote team is easy to do when you implement these five strategies and tools. Once you do, you may find that your team has developed a rhythm that keeps the ball rolling efficiently without many bumps along the way.
While you're thinking about this, you can download ScreenRec for free and consider purchasing the premium versions of Asana, Zoom, and Yammer. Take one small step today and remote team communication challenges will soon be a thing of the past.
Latest version – 3.0.0 | Release date: 17 July 2023 Works on Windows 10, 8, 7, Vista, XP
sudo wget -q -O - https://screenrec.com/download/pub.asc | sudo apt-key add -
sudo add-apt-repository 'deb https://screenrec.com/download/ubuntu stable main'
sudo apt update
sudo apt install screenrec
Mac version is coming soon. (ETA - Jan 2023)
References and Further Reading