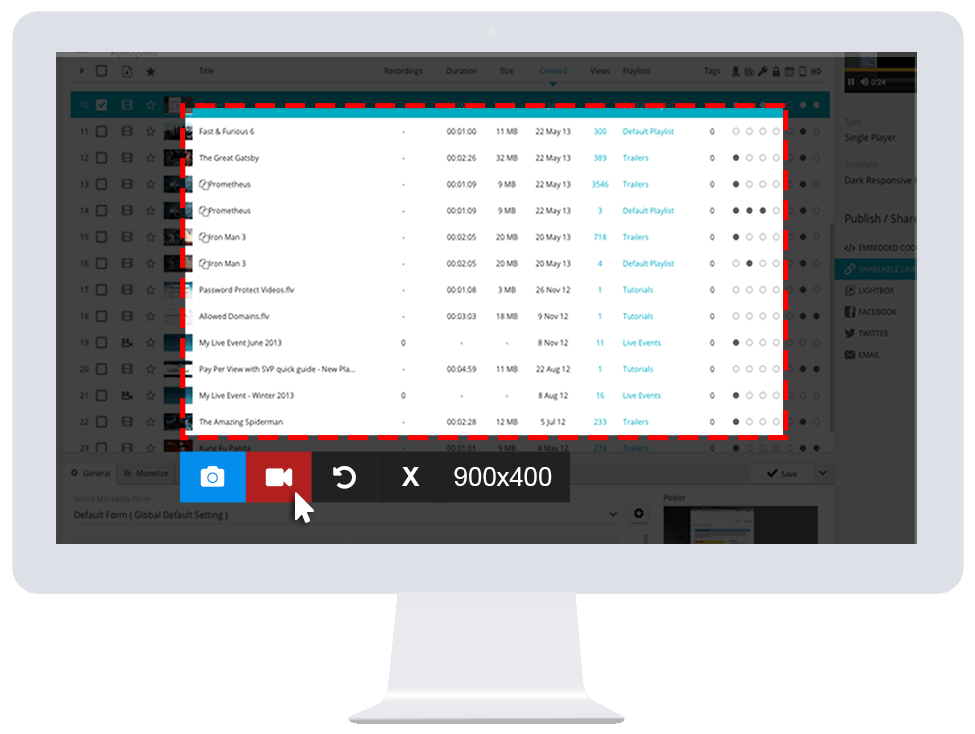 Download ScreenREC. It's free!
Capture video and images of your screen and share them with anyone instantly. No upload time and no hassle.
Frequently Asked Questions
What is Cloud Recording?
2018-05-10T15:17:12+03:00
With the Cloud Recording technology your screencasts are uploaded to our secure video platform while you're recording. You don't have to connect to third-party services like DropBox, YouTube, Google Drive, etc. You don't have to wait for your screencasts to upload.