The 7 Best Linux Screenshot Tools In 2023
With 2023 being underway, it's about time we rounded up the best snipping tools for Linux that you have to try. Here are the top seven tools that made the cut…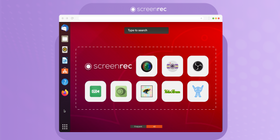 Let's start with a quick comparison of the best screenshot tools for Linux systems.
| | | |
| --- | --- | --- |
| Apps | Best Unique Feature | Works On… |
| ScreenRec | 2 Gb of private cloud storage with security | All Linux Platforms |
| Shutter | Pixelation to blur images | GNU & Linux |
| ImageMagick | Can save images in over 200 different formats | Linux and other Unix-like |
| Gimp | Special effects can be added to captures | GNU & Linux |
| Kazam | Silent mode option | Ubuntu |
| GNOME Screenshot | Built-in with Gnome desktop environment | Linux and other Unix-based platforms |
| Flameshot | Beautiful interface | All Linux distributions |
Now, if you are pressed for time, check out the top three tools in the video below.
And if you want the full comparison in all of its glory, read on till the end of the article. We hope you'll find it helpful!
Best Screenshot Tools for Linux
ScreenRec is a small but mighty app that packs a whole lotta punch. With a simple yet elegant user interface, capturing an Ubuntu screenshot is as easy as pressing a hotkey (Alt + S). And you can easily set a custom keyboard shortcut in the settings. By the way, ScreenRec can also capture your desktop because it doubles as a Linux screen recorder, too.
This free Linux image grabber gives you 2GB of private cloud storage complete with top-notch security. WIth every screenshot, you can easily edit them by adding useful annotations. With ScreenRec, you can send the screenshot instantly because it's automatically saved to the cloud. You get a private shareable copied straight to your clipboard. If you want to, you can also download the image file.
Top Features:
2 GB of private cloud storage
Automatic private link sharing
Basic editing features
Records video, system audio and microphone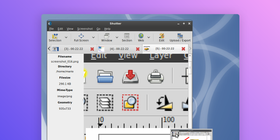 Who said simple was a bad thing? Shutter is your typical run-of-the-mill Linux screenshot tool. The overly simple interface gets straight to the point without wasting time on unnecessary features. You have the option to capture a region of your screen or snip the entire desktop.
The app also features simple image editing tools such as pixelating to blur sensitive information. This tool also allows you to export directly to image hosting sites. It doesn't have much going on as far as security features are concerned, but you simply can't beat its ease of use.
Top Features:
Simple interface
Pixelation available
Share directly to hosting sites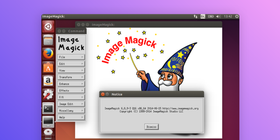 ImageMagick is an open-source screenshot tool for Ubuntu which is also a nice Linux snipping tool alternative. This app is quite powerful and lets users take full control. With a wide variety of commands available, users can edit their images in any number of ways and even save them in over 200 different formats.
You don't have to worry about waiting for images to render, either, as it comes equipped with an X-window GUI for Unix-based operating systems including GNU Hurd and even iOS.
Top Features:
Open-source
Over 200 save formats
Uses an X-Window GUI

Gimp is on our list of open-source Ubuntu screenshot tools, but it's actually a full-blown image editor that just so happens to allow you to snapshot your computer screen. You can select an area to grab or grab the full screen. With the use of the scripting interface, your options for editing skyrocket. Yet, even without the scripts, the editing features are extensive, including resizing, retouching, full image manipulation and special effects.
Top Features:
Open-source
Powerful image editor
Scripting interface available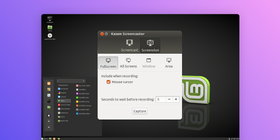 Kazam is like a miniature ScreenRec in that it is both an Ubuntu print screen tool and a video recorder. Kazam, however, has no editing options and no built-in sharing capabilities, Nonetheless, you do have the option to show your mouse cursor as well as set a time for delayed capture. You can also put this screenshot application on silent mode so it can start without GUI.
Top Features:
Records video
Can show cursor
Silent mode option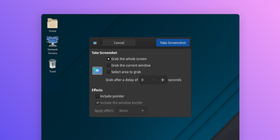 The screenshot tool is a built-in app found within the Gnome desktop environment. Part of the Gnome utilities package, Gnome Screenshot doesn't offer much besides being able to select your capture area and apply basic editing effects.
Top Features:
Built-in app
Basic editing features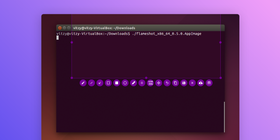 Flameshot certainly gets bonus points for style. With a sleek, elegant, and dare we say "pretty" user interface, Flameshot is an easy to navigate open-source utility. You can easily make edits to your screenshot and save locally or upload directly to Imgur. Needless to say, there aren't a lot of bells and whistles, but it gets the job done while being pretty to look at.
Top Features:
Beautiful user interface
Open-source
Upload directly to Imgur
Conclusion
These screenshot tools for Linux are all worth testing. Each tool is unique in its own way and offers various kinds of features. If you want super simple, Shutter might be for you. However, if you want a powerful app that can take screenshots and HD videos, try ScreenRec. Whatever it is you need, one of these apps can certainly provide it.
References and Further Reading
Frequently Asked Questions
Strictly speaking, the "Snipping Tool" is a built-in Windows app, meaning it's not available for Ubuntu users. Not to worry, however, because Ubuntu 16.04 has its own built-in snipping tool (aka screenshot app). Simply press Shift + PrtScn.
As we mentioned before, you cannot download Snipping Tool for Linux because it is only available on Windows. That doesn't mean, however, that you do not have other options. Apps like ScreenRec can be downloaded to give you easier access and more features than the Snipping Tool on Windows offers.